Bear Creek Services
Taking the First Step in the Journey to Independence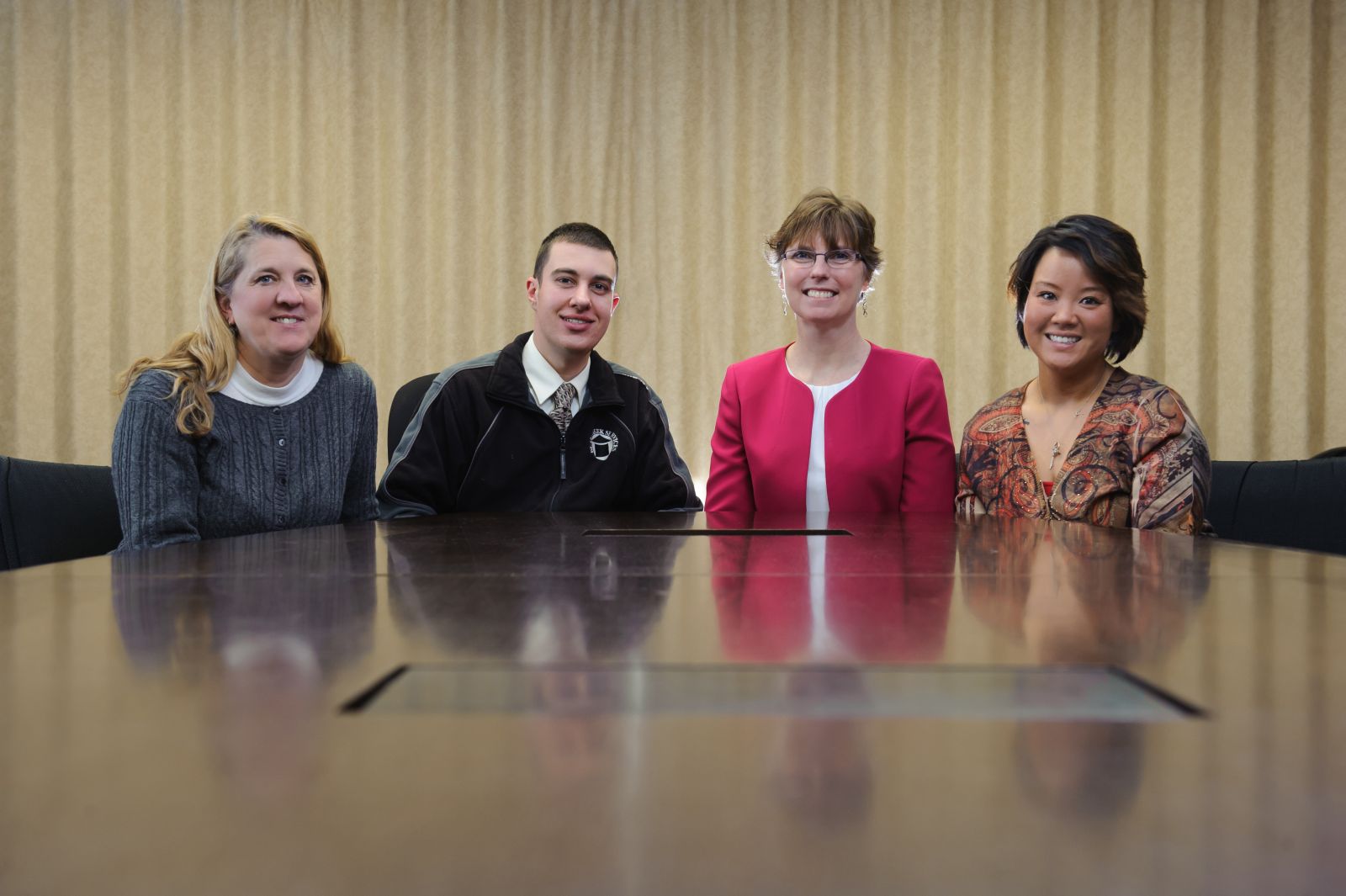 Independence. Responsibility. A sense of accomplishment.
These are just a few of the gifts Bear Creek Services offers to
those living with developmental disabilities in Rochester.
Residents in Bear Creek's new, independent-living program
learn how to live and grow in an environment that is free from
24-hour supervision. The program guides participants toward
self-sufficiency, allowing Bear Creek staff and resources to focus
increasingly on residents needing additional assistance.
The new program was created in response to recent state
budget restrictions that placed a moratorium on the traditional
four to five bedroom, community-based group homes. Bear
Creek currently consists of 12 residential homes and three
apartments but is unable to expand to new locations. Instead,
staff focused on program innovation to open up space for new
residents. Bear Creek staff saw a win-win scenario in a
Minneapolis program that took residents with the potential to be
more independent and taught them critical life skills in a twoperson
apartment setting. The program also saved taxpayer
dollars. Bear Creek staff was determined to bring something like
it to Rochester.
As a result, the Rochester Area Foundation issued a challenge
grant to Bear Creek that matched donations given by others.
This startup funding was the catalyst for the program's
establishment. Olmsted County and its caseworkers determined
which Bear Creek residents were candidates for the program.
However, before Bear Creek could approach the county, it
needed funding for the initial lease, staffing, and apartment
furniture. Residents pay rent, food, and any other living
expenses. They also must show a desire to learn, have a job,
and have a history of holding a job to be considered. Based
upon the timeline modeled by the Minneapolis program, Bear
Creek Program Supervisor Colleen Haffner and her colleagues
determined that it would take three to six months for participants
to complete the program and graduate from a Bear Creek
assisted apartment into an apartment of their own.
On August 1, 2013, the program began in earnest when
Christina and Brianna, two 24-year-olds who had been living
with their parents, moved into the apartment. Staff supervision
was around the clock at first, with Program Coordinator Melissa
Kerlin teaching the girls social skills, budget management,
personal safety, cooking, and weather and other emergency
strategies.
With only two people in the program, there is more time to
teach life skills, since staff isn't busy with other residents. "We
wanted to give Christina, Brianna, and others in their situation a
chance to be more self-reliant," says Kerlin. The residents take a
test to demonstrate that they can complete independent tasks, while parents and case managers discuss resident goals.
"At first, we went with [Christina and Brianna] to the grocery store and picked out everything, but as time progressed, they wereable to be dropped off. They had their list and budget and were able to make decisions on what to purchase. The growth has been amazing," says Kerlin. Eventually, staff supervision dwindled to a few hours a week. "It's remarkable how much they accomplished," Kerlin says.
In early 2014, Christina and Brianna graduated from the
program. Now, they live just down the hall in their own
apartments. "Their parents are very happy to see how far they
have come," says Haffner. "Like any parent, they were cautious
about their child moving out, which was only compounded by
their child having special needs. This program has given them
peace of mind and their children confidence."
The Bear Creek Services independent-living program has been
a viable one for Olmsted County. Not only does it use taxpayer
money wisely, but it is a program that can be duplicated and is
sustainable. "We wanted to create the correct model that others
can emulate. We have been meeting with parents and county
case workers continuously to record progress and address
issues," says Haffner. "It's important to get this right and start
slow, because we are the first program of this kind in the area."
Looking ahead, the future is bright for program graduates as
they will have the knowledge and confidence to be contributing
members of the community. This spring, two more residents will
take Christina's and Brianna's places. With more than 20
people on the waiting list, there is always someone ready to
start their own journey of independence.