Grant Awards
Cycle 1 2018
Apple Tree Dental is a nonprofit community clinic serving low-income children and families through clinic settings and outreach at more than 130 community oral health sites including schools. A grant of $5,575 will support dental services for clients with mental health issues in collaboration with Zumbro Valley Health Center.
Chatfield Brass Band is a traditional concert band providing opportunities for local amateur instrumentalists to perform in the community. A grant of $2,725 is for partial roof replacement on the garage that houses the bandwagon and equipment.
Chatfield Elementary School is receiving $5,525 to purchase equipment for creation of a STEM Lab for students in preschool through sixth grade. The Lab seeks to encourage curiosity and investigation, active engagement, and to develop career interest in the STEM fields.
Children's Dental Health Services is a nonprofit community clinic providing access for underserved children for their oral health needs. This grant for $7,650 is for portable equipment to support a unique school-based program.
Community Dental Care provides culturally sensitive community oral health care, preventive education and professional training in an accessible clinic setting for underserved clients. This grant for $3,075 will provide equipment to complete a new dental operatory.
Cradle To Career is a new community wide transformative initiative to improve educational outcomes in Rochester using a collective impact approach. The project is grounded in data and based on successful programs used in other communities. This grant for $26,150 is for pilot funding to launch the initiative.
Families First of Minnesota is receiving $3,925 to help cover an unexpected funding shortfall for their Crisis Nursery. Crisis Nursery is a program serving about 500 children each year who are victims of abuse and neglect.
Heart of Dance partners with local schools to bring the physical, mental and emotional benefits of ballroom dance to fifth and eighth graders through the Dancing Classrooms program. This $10,075 grant will provide teaching artists and materials in Rochester schools.
Ironwood Springs is a 120-acre handicap accessible facility offering programs, camps and retreats for the disabled, youth and military families. This grant for $4,890 is for Operation Welcome Home, a camp providing a supportive experience for veterans and their families.
Legal Aid of Olmsted County offers free civil legal services to low-income county residents. This $11,000 grant will help to provide Olmsted County Law Library Clinics and clinics that assist Women's Shelter residents.
Lotus Health Foundation provides evidence-based education to the community about the link between lifestyle choices and chronic diseases. This grant for $5,250 will support a community-wide series of lectures and events promoting a Community of Wellness.
Minnesota Children's Museum is a satellite of the St. Paul museum providing access to experiential play in a safe and welcome environment for underserved groups. This grant for $4,550 supports a new program of culturally sensitive family events.
Quarry Hill Nature Center provides innovative and hands-on natural science and environmental education programs and recreation opportunities for more than 100,000 visitors annually. This $10,600 grant is for a new exhibit on Fossils of the Ordovician Seas.
Resounding Voices is creating a chorus for people with memory loss or dementia and their support partners. They have received $2,440 for equipment and music to start the project.
Rochester Chess Club teaches underserved youth to become analytic thinkers, motivated learners, and critical problem solvers through playing chess instruction. Their grant for $1,800 will bring equipment, teacher workshops and teacher manuals into local schools.
RT Autism Awareness Foundation is receiving $5,300 for CARES, a 12-week program serving parents and caregivers of children with Autism Spectrum Disorder. Professional providers provide information, connections and resource opportunities in the community.
Van Horn Public Library in Pine Island is receiving $2,699 to install a Stanley Magic-Force Operator for the outside door to accommodate handicapped patrons.
Cycle 2 2017
Bolder Options provides intensive, one-on-one mentoring opportunities for youth aged 10-14 who are at-risk for dropping out of school or becoming involved in delinquent or unhealthy behaviors. Bolder Options received $5,000 to cover mentor outreach, program supplies, and background checks for mentors.
Choral Arts Ensemble received $4,800 to support area high school concert choirs to create a high quality performance in Lourdes Chapel of Assisi Heights, a peak experience not otherwise available to young singers. This musical program, "Singing For Life," will become an annual festival with a rotating slate of guest choirs from throughout our region.
Elder Network provides non-medical elder care programs and services so that low-income older adults are able to age well at home. Elder Network's $5,000 grant will support education, companion services, in-home respite care, visitation, and transportation services.
Exercisabilities is a nonprofit physical therapy company that assists low income clients to access high quality and unique services not typically available for this population. Their grant for $10,000 will provide equipment to develop a specialized pediatric-focused rehabilitation service that will be unique in Minnesota.
High Tech Kids offers programs to support competitive STEM team projects. This grant for $5,000 will create a FIRST LEGO competition league for the Rochester area. This team competition is for students aged 9-14 to research and develop a "Mindstorms" robot program that can solve problems. Funding will assist with staffing, equipment rental, program supplies, and technology.
Lanesboro Arts Center offers accessible art programs, galleries, artist residencies, and public art projects to build community engagement. This grant for $3,500 will support a series of community engagement events to identify future priorities and to develop a shared vision for new projects.
Lutheran Social Service of Minnesota provides budget and debt counseling along with debt management plans to assist struggling clients to gain control of their finances and achieve financial stability. This grant for $10,600 will help cover costs to establish an outreach office in Rochester.
Minnesota Assistance Council for Veterans provides comprehensive assistance to motivated veterans and their families who are homeless or experiencing other life crises in order to help them achieve self-sufficiency. This grant is for $3,500 to support the Rochester office.
Mission 21 is the only service provider in Rochester for trauma-informed care for youth survivors of sex trafficking, at-risk youth, and their families. This grant for $4,171 is to augment "ReNEW" survivor support services, one-on-one mentoring, and prevention education outreach in the community.
Next Chapter Ministries aids people following incarceration who are often broken psychologically, financially, and spiritually. Services include assistance with lodging, employment counseling, and support toward general restoration to society. NCM is receiving $3,000 for supplies for one of their housing units so that volunteers can replace the roof.
Official Love Community Organization is an emerging nonprofit assisting individuals to become sports officials, addressing a severe shortage in Rochester for school and community athletic programs; and promoting health and wellness, professional development, and community engagement. This grant for $3,600 will help to launch the program.
Planned Parenthood received $7,000 to support the new "INclued" program addressing health disparities experienced among LGBTQ youth. The funds will partially support interactive youth workshops and trainings for health care center staff and providers.
As a Community School, Riverside Elementary School is not only a place but is also a set of partnerships between the school and other community resources. It has an integrated focus on academics, health and social services, and community engagement. This approach addresses the wide range of learning opportunities and supports that students need in order to bridge rising opportunity gaps and inequities in education. This grant for $3,000 is in partial support of a community hand-painted mural highlighting diversity and unity that will be installed on the front of the building.
The Rochester Chamber Music Society seeks to provide accessible quality art experiences and to increase local interest in chamber music. RCMS is receiving $2,575 to support a February 2018 jazz concert in Rochester featuring Laura Sewell, a well-regarded cellist from St. Paul along with other performers.
The Rochester Math Club is an emerging nonprofit formed to inspire a mathematical mindset for the Rochester community through math enrichment programs and preparation for mathematic competitions. Currently area youth face barriers to competing in state and nationwide math contests. This grant of $5,000 covers contest registration fees, math books, and enrichment tools.
Rochester Rotary Risers is receiving $6,000 for My Book Day, a literacy program in partnership with Rochester Public Schools and the Rochester Public Library. My Book Day has demonstrated success in addressing the summer reading gap for students in first to second grade through a library experience, celebrity readers, and a book for summer reading at home.
Sports Mentorship Academy is a multifaceted mentoring program designed to prevent academic failure and juvenile delinquency among African American male students in grades 5-12 by providing positive role models and exposure to the college atmosphere. $6,000 was granted to create a truancy intervention program with extra social and emotional support for students involved in the juvenile court system.
The Zumbro Watershed Partnership works collaboratively with citizen stakeholders and twelve government entities with different social, economic, and political interests to promote a healthy watershed. The goal is to improve water quality and reduce downstream flooding through the One Watershed, One Plan program, coordinated by ZWP. This $7,000 grant will support the central office as it reorganizes its mission and operations after losing a major funder.
Cycle 1 2017
180 Degrees, through its Von Wald Group Home, provides a structured living environment and intensive support for youth with family conflict issues, behavior problems, social difficulties or criminal activity. The adult residential program supports men re-entering communities after discharge from correctional facilities. 180 Degrees received $3,275 to support the first phase of construction for a replacement building through architectural drawings and an environmental study.
Boys & Girls Club addresses physical, social, cognitive development and health needs for more than 1200 youth annually through its after-school and summer programs. In order to address a gap in services, club programming in coordination with Families First Head Start was recently expanded to include 5-year-olds. This early literacy project will match reading mentors, trained by the Reading Center, with the K-1 cohort for stronger reading preparation. They received $12,000 to cover training, outreach, creation of a resource library, and supplies.

Family Means is a non-profit social service agency that provides consumer credit counseling services and education, bankruptcy counseling, debt management and financial education workshops to individuals and community groups. They received $10,000 to provide 75 counseling sessions with families in Olmsted County.
Growing Home and the Green Thumb Initiative at the Rochester Alternative Learning Center are creating a new experiential learning project on food production that teaches students valuable life skills. Hands-on experiences in bringing food from garden to restaurants, markets, and family tables will allow challenged students to acquire lifelong skills needed for careers, education, life, and future employment. Growing Home received $11,800 for start-up supplies and equipment.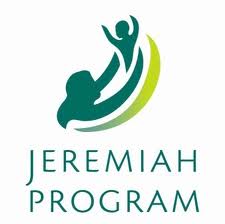 Jeremiah Program is a unique, nationally recognized program that helps young families headed by single mothers to move from poverty to prosperity through provision of affordable and safe housing, a supportive community, life skills training, educational support, and on-site early childhood education. They received $20,000 for general support in moving to the pre-development stage to create a campus in Rochester.
Junior Achievement of the Upper Midwest provides K-12 programming within school settings to teach concepts related to financial literacy, college and career readiness, and entrepreneurship. The Rochester program serves more than 1,900 students in middle and high schools, 60% of whom represent underserved populations. The grant of $5,000 will help to support development of a new, permanent district office in Rochester.
Listos Preschool and Childcare is Rochester's first dual immersion preschool and childcare program that is providing diverse, inclusive, affordable, high-quality bilingual education at an early age. Although the preschool is less than two years old, it serves 40 children and their families and has a lengthy waiting list for next year. The grant of $5,000 will help to fund a community outreach literacy project within Rochester's Latino communities.
Quarry Hill Nature Center welcomes more than 35,000 K-12 students from the Rochester area for innovative, hands-on natural science and environmental education programs. A new permanent exhibit in Exploration Hall, titled Investigation Station, is under development to help fuel each child's curiosity about, and connection to, the natural world. The grant of $24,050 will support design, fabrication, and technical equipment to bring this exhibit to life.
Southeastern Minnesota Youth Orchestras (SEMYO) offers young instrumental musicians high quality artistic and personal development opportunities. This includes a newly-formed Chamber Music Program developed to offer more intense and collaborative opportunities. The grant of $2,500 will support outreach activities targeted to smaller venues for student performances and a free community capstone concert.

Somalia Rebuild Organization received $5,800 to deliver parent focused training for Rochester's Somali population to support families in participating in the education of their children. The project directly addresses the roots of the achievement gap for Somali students. These trainings have been instrumental in improving student educational attainment as parents gain knowledge of their role in supporting their students
Zumbro Valley Health Center is a community health center focused on supporting clients with mental and chemical health issues regardless of their ability to pay. More than 4,000 clients were served last year, the majority of whom were inadequately insured. The grant of $13,500 will support training and supplies to increase the number of Peer Support Specialists in the program. Peer Support Specialists have demonstrated a marked improvement in clinical outcomes for these at-risk populations.
Cycle 2 2016

Apple Tree Dental, a nonprofit community clinic and critical access provider, received $7,000 to support its Special Care Project to create a continuing education program for their Rochester Center staff and community partners; provide unique equipment and supplies required to treat clients with special needs; and support uncompensated costs for providing service to special needs clients. This project helps to support the growing number of special needs patients visiting the clinic each year who require essential services.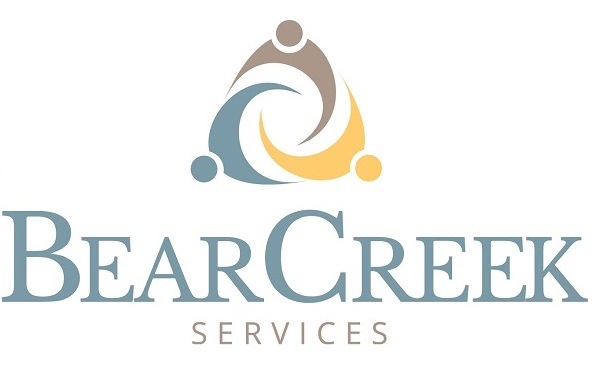 Bear Creek Services, currently operating group homes, apartments, and Independent Living Services (BCILS) in Rochester for individuals with developmental disabilities or brain injury, received $6,150 to open an additional training apartment. These training apartments allow disabled clients to master necessary living skills to graduate to independent living. Expenses to open an apartment include staff training, equipment rental, and apartment furnishings.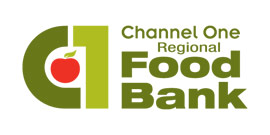 Channel One Regional Food Bank serves at-risk, low-income individuals of all ages and ethnic backgrounds in 14 counties in our area. They received $5,000 to support Backpack Program services for 957 at-risk students in 22 Rochester public elementary and middle schools. Nutritious, child-friendly food is packed into non-descript backpacks and delivered to partner school before each weekend so that children can go home with nutritious food.

Community Dental Care currently runs a 6-operatory dental clinic in Rochester offering services for low-income, uninsured adults and children. CDC received $9,000 for equipment to expand their capacity to a second clinic in Rochester. Once capital expansion is completed, access will be available to 10,000 unduplicated patients throughout our area.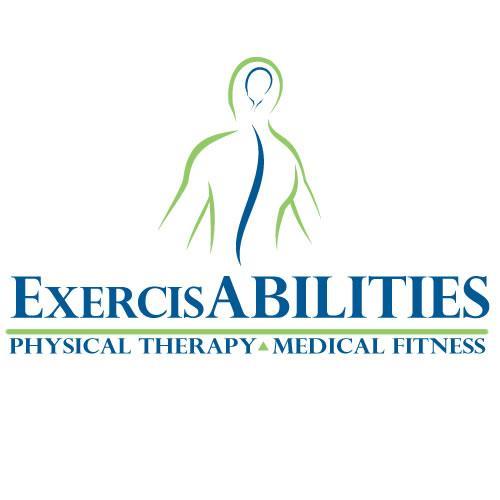 Exercisabilities, a physical therapy nonprofit focusing on geriatric wellness and neurologic recovery, provides unique services tailored to clients who are otherwise unable to use traditional service programs because they are uninsured or require special equipment for access. Exercisabilities received $4,000 to purchase a Medbike to assist clients who have neurologic diagnoses including Parkinson's disease, multiple sclerosis, or other movement disorders.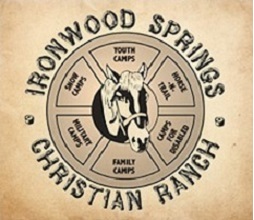 Ironwood Springs Christian Ranch is a camp/retreat center for disabled youth and families that serves about 24,000 people annually with a mini-farm which is popular in its programming. The mini-farm is not handicapped accessible because it is a quarter mile from the main facilities. Ironwood received $3,000 for 200 tons of asphalt to pave a walkway for disabled clients.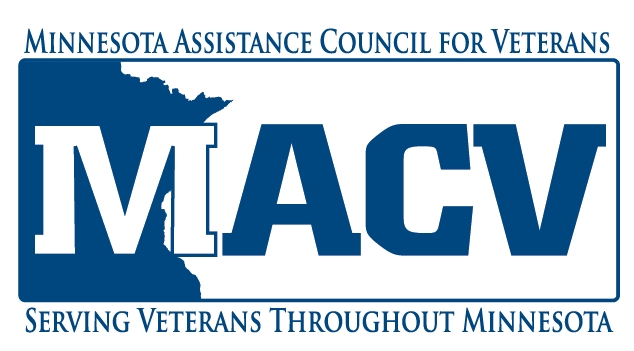 Minnesota Assistance Council for Veterans serves positively motivated veterans and their families who are homeless, at risk of becoming homeless, or experiencing other life crises. Last year, MACV served 79 veterans in Olmsted County and 392 veterans out of its Mankato office that covers the Rochester area. MACV received $4,500 for program support for case management, direct assistance, transitional housing, employment assistance, and legal services.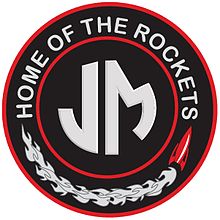 The Positive Behavior Intervention Support Project at John Marshall Senior High School is a pilot program using a school-wide tiered approach for rewarding, supporting, and teaching positive behavioral choices for students. PBIS received $1,400 for "Rocket Bank/Moola" reward tickets for teachers to distribute in the program to recognize expected student behaviors, motivate students to be successful, and increase a sense of student belonging.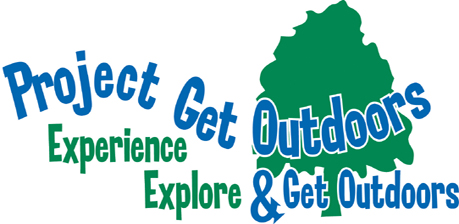 Project Get Outdoors facilitates outdoor experiences for low-income, underserved youth who would not otherwise have access to nature and outdoor education. It does this through accessible training, resources, equipment and supplies for youth-serving community organizations throughout the area. Project GO is received $5,000 to equip 50 Activity Backpacks to support its programming.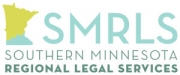 Southern Minnesota Regional Legal Services provides a full range of high quality free legal services to low-income clients to enforce their legal rights, obtain access to the justice system, and assure equal opportunity. SMRLS received $12,500 for its Rochester-based office to supplement free legal assistance in housing cases through a rent deposit escrow bank required by clients to mount a legal defense versus landlords to preserve their rental housing units as affordable housing.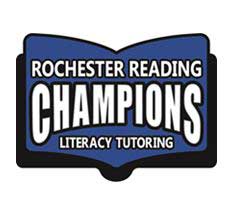 The Rochester Reading Champions Program is an innovative program that builds tutoring capacity for struggling youth and adult readers in Olmsted County through one-on-one skilled instruction. Since reading is a core component for learning, new reading skills impact social connections, academic success, graduation rates, and job opportunities. RRC received $7,000 for training and supplies, student assessment, and program outreach.

The Kindness Project is a joint project sponsored by Rochester Public Schools, the Juvenile Probation Department, and the Rochester Phoenix Academy. Research shows that juvenile inmates have a 54% lower recidivism rate if they receive literacy help, and yet they are among the least-served literacy populations. The Kindness Project received $6,500 to purchase specialty books for a library at the JDC to serve 500 youth annually. Teens at the Rochester Phoenix Academy have already built 5 book shelves in support of this project.
Cycle 1 2016

Elder Network received $12,500 for training and reimbursement programming for six program areas as their staff expands to meet the needs of the Rochester area's growing senior population. Services give seniors the proper tools and resources to live independently in their homes longer thereby delaying nursing home placement.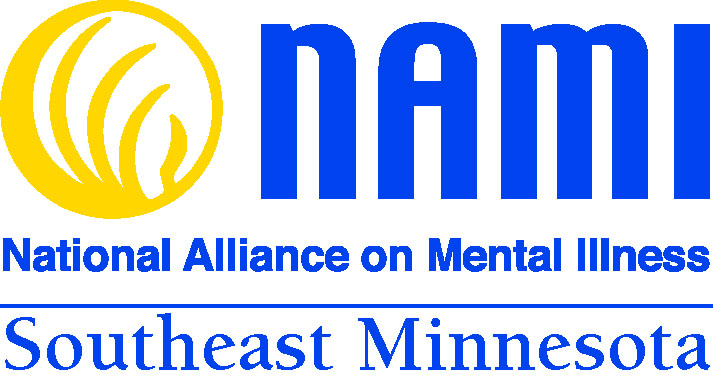 NAMI Southeast Minnesota received $11,500 to support Mental Health First Aid services in southeast Minnesota through increased numbers of trained individuals, particularly for youth clients. Working with youth in this program will increase the likelihood that individuals with mental illness are supported to seek treatment rather than go untreated into adulthood.

Rochester Art Center received $10,000 for a 2016 summer event series focused on community use of the arts to expand local participation in, and understanding of, creativity. The series includes a Judy Onofrio exhibition, a CITIZEN workshop and Family Arts Days.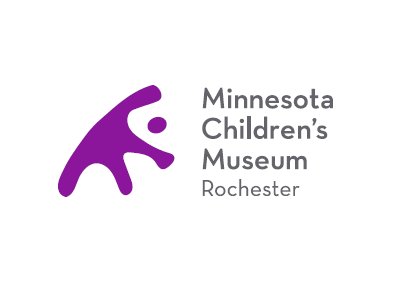 Minnesota Children's Museum of Rochester received $5,000 to assist with the expansion of Play Possible, a program that serves special needs children. Expansion plans include curriculum focused outings for special needs students, new equipment, expanded networking opportunities for special needs families, and more adaptive spaces during normal hours.

Center City Housing Corporation received $20,000 to support staff training needed in preparation for new rental units as the Gage East construction project is completed. Gage East will provide 55 units of supportive housing to homeless families and youth.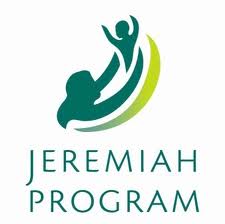 The Jeremiah Program received $7,000 to support exploration of an expansion program for their services in the Rochester area. The Jeremiah Program prepares determined single mothers to excel in the workforce, readies their children to succeed in school, and reduces generational dependence on public assistance. This program has been successful in the cities and in Austin, Texas.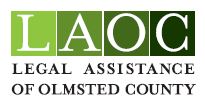 Legal Assistance of Olmsted County received $7,500 to cover a short-term funding gap created with the change in State funding for single county programs. LAOC ensures access to justice by providing direct representation to low income residents of Olmsted County who would otherwise not have access to services.

FamilyMeans received $10,000 to support local families in need of assistance with budget and credit counseling, debt management, and bankruptcy counseling. A Debt Management Program also assists individuals to repay debt in a structured program to avoid default. In addition, workshops cover budgeting, using credit wisely, raising financially successful children, understanding credit reports, and money personalities.

Camp Olson YMCA received $17,750 for major improvements to the dining hall and kitchen complex and the bathhouse. These facilities have been in continuous use for almost 60 years. And need to be updated to conform with current health department regulations and standards in camp facilities.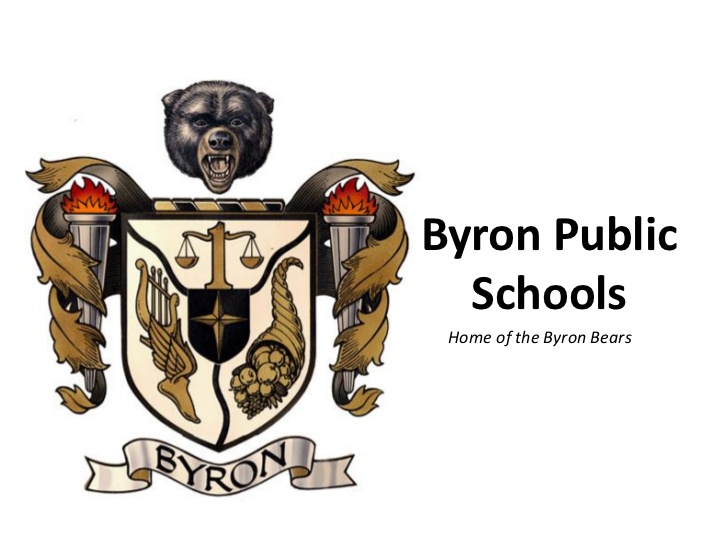 Byron Public Schools received $7,200 to support implementation of the Grand Challenge Design, created for local students to learn interdisciplinary skills by working in teams on globally relevant challenges. Students will learn how to research community needs, gather feedback, and build prototypes to meet those needs.

STEM Village at Winona State University received $10,500 to assist with creation of a sustainable STEM Village. Partner schools will identify three teachers to participate in workshops and integrate their learning into schools using STEM Village equipment. Long term, STEM Village will create a regional lending library to reduce costs and make the program accessible and sustainable.

Somalia Rebuild Organization received $6,500 to create and deliver parent-focused training for the regional Somali population. Parents often lack knowledge of their role in the American educational system because of language and culture barriers and so are unable to participate in their children's education. This program will address the roots of the achievement gap for Somali students.