Grant Awards
Cycle 2 2016

Apple Tree Dental, a nonprofit community clinic and critical access provider, received $7,000 to support its Special Care Project to create a continuing education program for their Rochester Center staff and community partners; provide unique equipment and supplies required to treat clients with special needs; and support uncompensated costs for providing service to special needs clients. This project helps to support the growing number of special needs patients visiting the clinic each year who require essential services.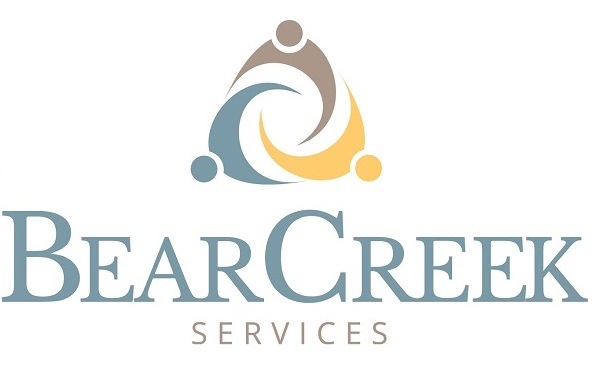 Bear Creek Services, currently operating group homes, apartments, and Independent Living Services (BCILS) in Rochester for individuals with developmental disabilities or brain injury, received $6,150 to open an additional training apartment. These training apartments allow disabled clients to master necessary living skills to graduate to independent living. Expenses to open an apartment include staff training, equipment rental, and apartment furnishings.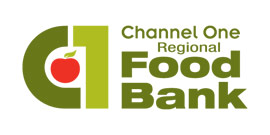 Channel One Regional Food Bank serves at-risk, low-income individuals of all ages and ethnic backgrounds in 14 counties in our area. They received $5,000 to support Backpack Program services for 957 at-risk students in 22 Rochester public elementary and middle schools. Nutritious, child-friendly food is packed into non-descript backpacks and delivered to partner school before each weekend so that children can go home with nutritious food.

Community Dental Care currently runs a 6-operatory dental clinic in Rochester offering services for low-income, uninsured adults and children. CDC received $9,000 for equipment to expand their capacity to a second clinic in Rochester. Once capital expansion is completed, access will be available to 10,000 unduplicated patients throughout our area.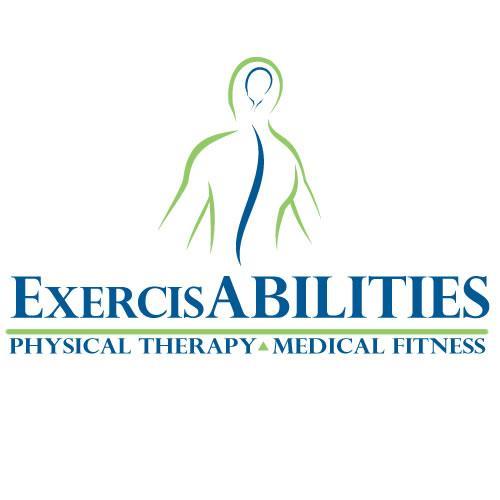 Exercisabilities, a physical therapy nonprofit focusing on geriatric wellness and neurologic recovery, provides unique services tailored to clients who are otherwise unable to use traditional service programs because they are uninsured or require special equipment for access. Exercisabilities received $4,000 to purchase a Medbike to assist clients who have neurologic diagnoses including Parkinson's disease, multiple sclerosis, or other movement disorders.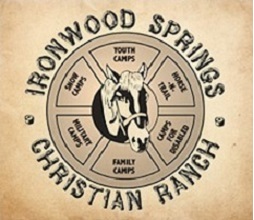 Ironwood Springs Christian Ranch is a camp/retreat center for disabled youth and families that serves about 24,000 people annually with a mini-farm which is popular in its programming. The mini-farm is not handicapped accessible because it is a quarter mile from the main facilities. Ironwood received $3,000 for 200 tons of asphalt to pave a walkway for disabled clients.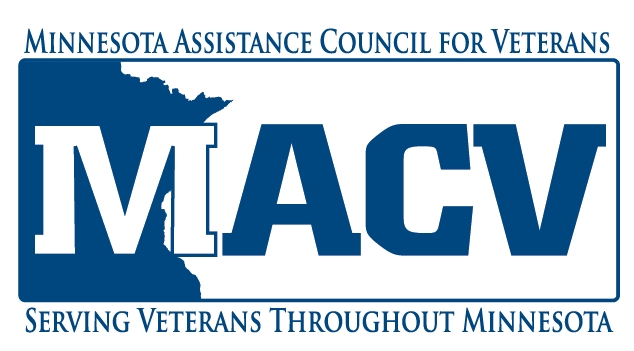 Minnesota Assistance Council for Veterans serves positively motivated veterans and their families who are homeless, at risk of becoming homeless, or experiencing other life crises. Last year, MACV served 79 veterans in Olmsted County and 392 veterans out of its Mankato office that covers the Rochester area. MACV received $4,500 for program support for case management, direct assistance, transitional housing, employment assistance, and legal services.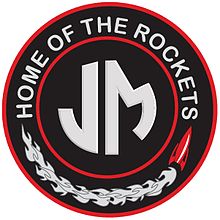 The Positive Behavior Intervention Support Project at John Marshall Senior High School is a pilot program using a school-wide tiered approach for rewarding, supporting, and teaching positive behavioral choices for students. PBIS received $1,400 for "Rocket Bank/Moola" reward tickets for teachers to distribute in the program to recognize expected student behaviors, motivate students to be successful, and increase a sense of student belonging.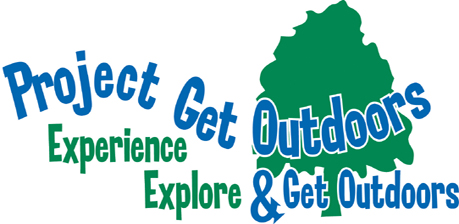 Project Get Outdoors facilitates outdoor experiences for low-income, underserved youth who would not otherwise have access to nature and outdoor education. It does this through accessible training, resources, equipment and supplies for youth-serving community organizations throughout the area. Project GO is received $5,000 to equip 50 Activity Backpacks to support its programming.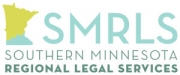 Southern Minnesota Regional Legal Services provides a full range of high quality free legal services to low-income clients to enforce their legal rights, obtain access to the justice system, and assure equal opportunity. SMRLS received $12,500 for its Rochester-based office to supplement free legal assistance in housing cases through a rent deposit escrow bank required by clients to mount a legal defense versus landlords to preserve their rental housing units as affordable housing.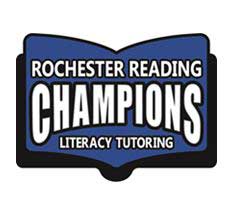 The Rochester Reading Champions Program is an innovative program that builds tutoring capacity for struggling youth and adult readers in Olmsted County through one-on-one skilled instruction. Since reading is a core component for learning, new reading skills impact social connections, academic success, graduation rates, and job opportunities. RRC received $7,000 for training and supplies, student assessment, and program outreach.

The Kindness Project is a joint project sponsored by Rochester Public Schools, the Juvenile Probation Department, and the Rochester Phoenix Academy. Research shows that juvenile inmates have a 54% lower recidivism rate if they receive literacy help, and yet they are among the least-served literacy populations. The Kindness Project received $6,500 to purchase specialty books for a library at the JDC to serve 500 youth annually. Teens at the Rochester Phoenix Academy have already built 5 book shelves in support of this project.
Cycle 1 2016

Elder Network received $12,500 for training and reimbursement programming for six program areas as their staff expands to meet the needs of the Rochester area's growing senior population. Services give seniors the proper tools and resources to live independently in their homes longer thereby delaying nursing home placement.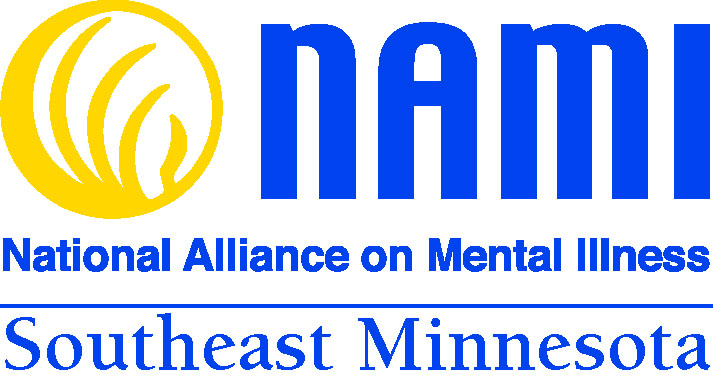 NAMI Southeast Minnesota received $11,500 to support Mental Health First Aid services in southeast Minnesota through increased numbers of trained individuals, particularly for youth clients. Working with youth in this program will increase the likelihood that individuals with mental illness are supported to seek treatment rather than go untreated into adulthood.

Rochester Art Center received $10,000 for a 2016 summer event series focused on community use of the arts to expand local participation in, and understanding of, creativity. The series includes a Judy Onofrio exhibition, a CITIZEN workshop and Family Arts Days.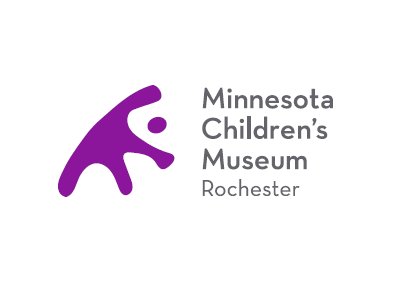 Minnesota Children's Museum of Rochester received $5,000 to assist with the expansion of Play Possible, a program that serves special needs children. Expansion plans include curriculum focused outings for special needs students, new equipment, expanded networking opportunities for special needs families, and more adaptive spaces during normal hours.

Center City Housing Corporation received $20,000 to support staff training needed in preparation for new rental units as the Gage East construction project is completed. Gage East will provide 55 units of supportive housing to homeless families and youth.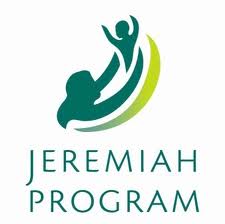 The Jeremiah Program received $7,000 to support exploration of an expansion program for their services in the Rochester area. The Jeremiah Program prepares determined single mothers to excel in the workforce, readies their children to succeed in school, and reduces generational dependence on public assistance. this program has been successful in the cities and in Austin, Texas.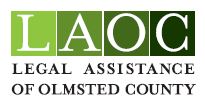 Legal Assistance of Olmsted County received $7,500 to cover a short-term funding gap created with the change in State funding for single county programs. LAOC ensures access to justice by providing direct representation to low income residents of Olmsted County who would otherwise not have access to services.

FamilyMeans received $10,000 to support local families in need of assistance with budget and credit counseling, debt management, and bankruptcy counseling. A Debt Management Program also assists individuals to repay debt in a structured program to avoid default. In addition, workshops cover budgeting, using credit wisely, raising financially successful children, understanding credit reports, and money personalities.

Camp Olson YMCA received $17,750 for major improvements to the dining hall and kitchen complex and the bathhouse. These facilities have been in continuous use for almost 60 years. And need to be updated to conform with current health department regulations and standards in camp facilities.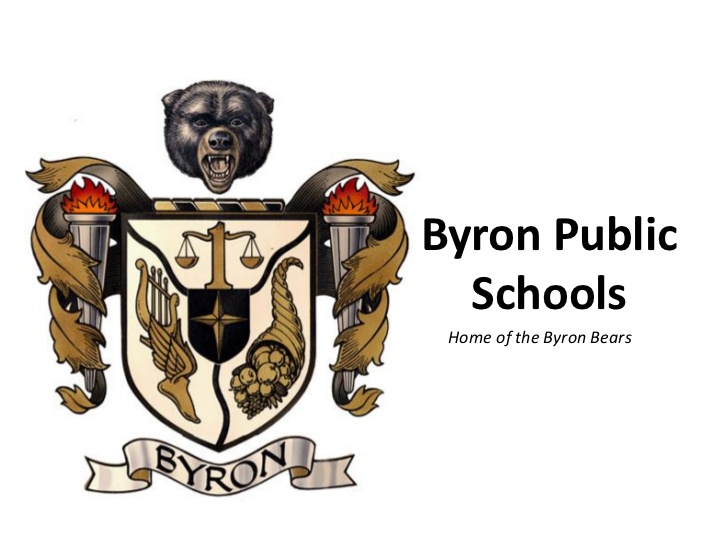 Byron Public Schools received $7,200 to support implementation of the Grand Challenge Design, created for local students to learn interdisciplinary skills by working in teams on globally relevant challenges. Students will learn how to research community needs, gather feedback, and build prototypes to meet those needs.

STEM Village at Winona State University received $10,500 to assist with creation of a sustainable STEM Village. Partner schools will identify three teachers to participate in workshops and integrate their learning into schools using STEM Village equipment. Long term, STEM Village will create a regional lending library to reduce costs and make the program accessible and sustainable.

Somalia Rebuild Organization received $6,500 to create and deliver parent-focused training for the regional Somali population. Parents often lack knowledge of their role in the American educational system because of language and culture barriers and so are unable to participate in their children's education. This program will address the roots of the achievement gap for Somali students.
Cycle 2 2015
The Rochester Area Foundation has determined its 2015 Cycle 2 Grant Disbursements. A total of $45,750 is to be granted to 12 local community organizations to improve the overall quality of life in the greater Rochester area. The Foundation also thanks our donors who partnered with us in making these grants possible. The following are the names of the organizations, their given grant amount, and the initiative the funds will be used for.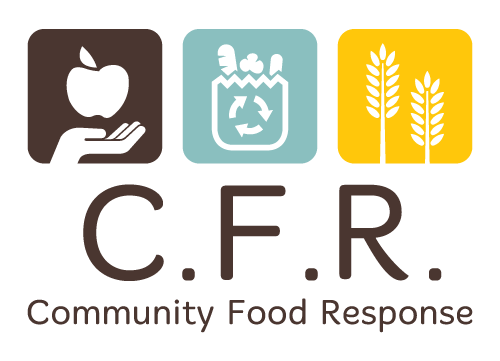 Community Food Response - funding for containers for the food given out through CFR as well as a part-time site coordinator to ensure that the clients are given healthy appropriate meals for their families and that volunteers are prepared for the tasks they need to accomplish to do this.
Total Funded was $6,000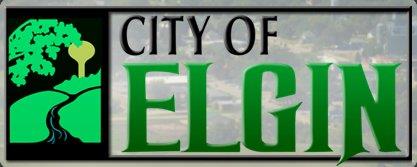 City of Elgin - expansion of existing Hoenk Park to add 2 ball fields for Little League and Softball such that there will be a total of 4 fields for this use with appropriate fencing, backstops and canopies.
Total Funded was $5,250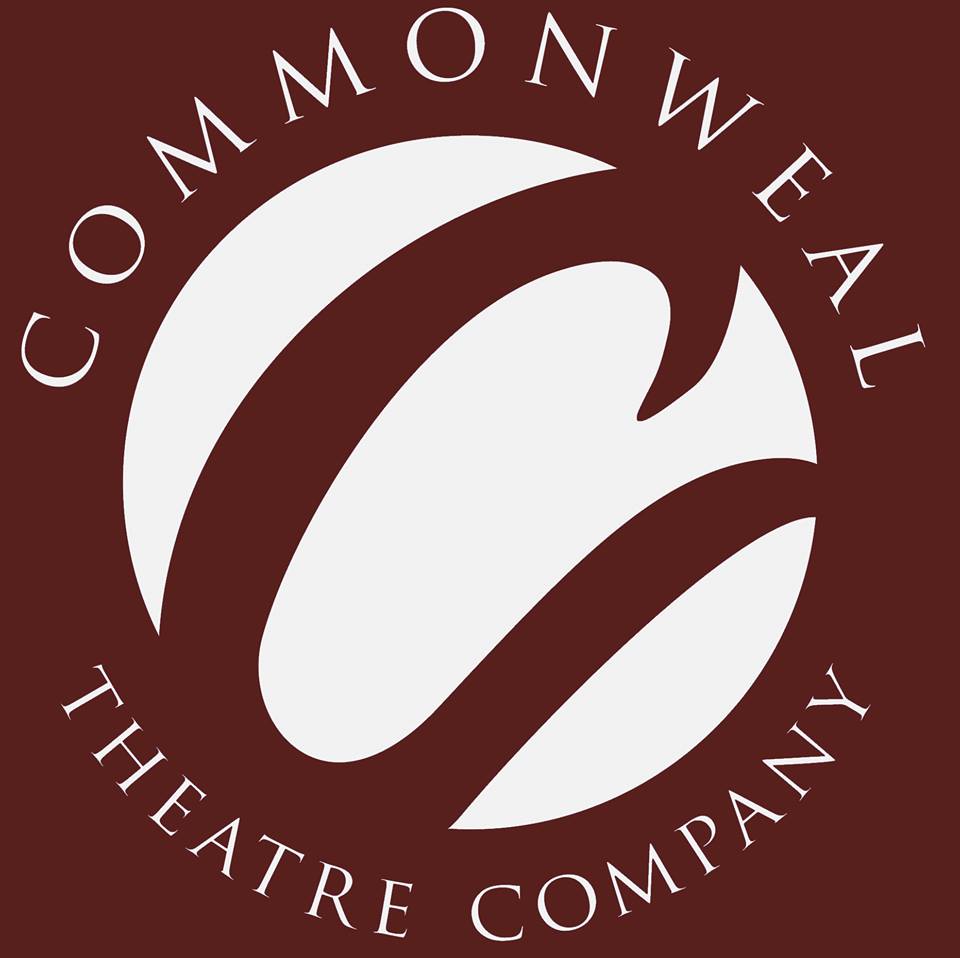 Commonweal Theatre – creation of a "Second Stage" which will enable an expansion of the theatre's traditional work into other area such as Eagle Bluff, outdoors etc. which will reinforce Lanesboro's direction as the "art's campus" of SE MN.
Total Funded was $10,000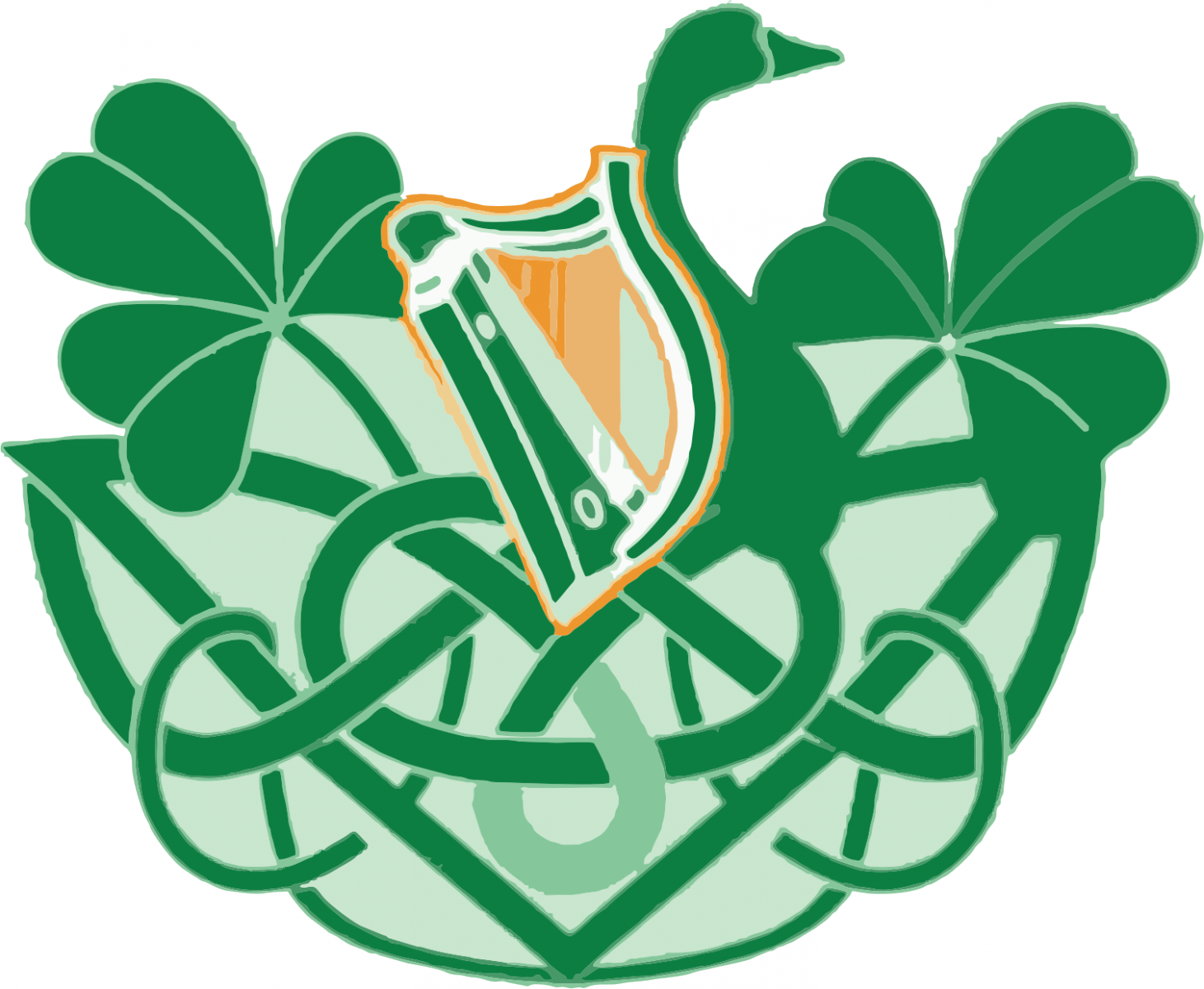 Rochester Irish Fest – Irish Fest will be collaborating with Rochester Public Schools to present a program which will include a National Irish Story-teller as well as a Curated Children's Exhibit of Irish Arts, Culture and History. This will include a local visual Artist directing Children's Irish Visual Art Project expecting to reach 1,000 students.
Total funded was $3,250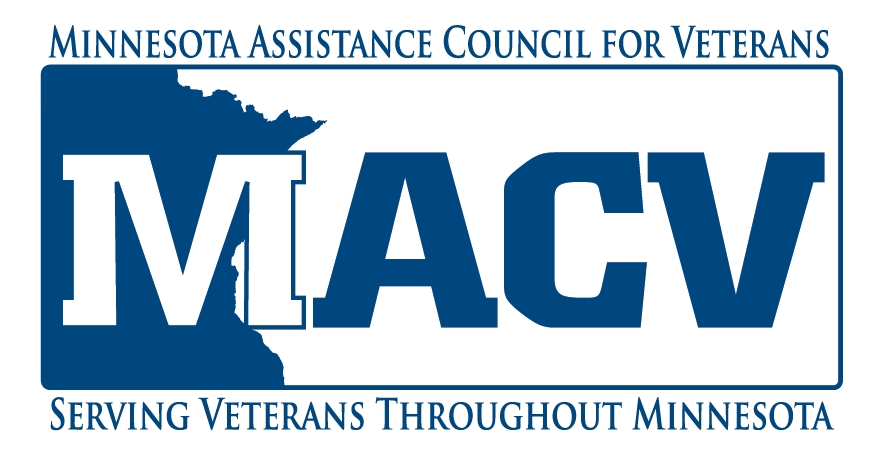 Minnesota Assistance Council for Veterans (MACV) - Provision of direct service to homeless veterans in Olmsted County. This service is short-term financial assistance to prevent housing/employment crisis enabling a return to stability.
Total Funded was $6,000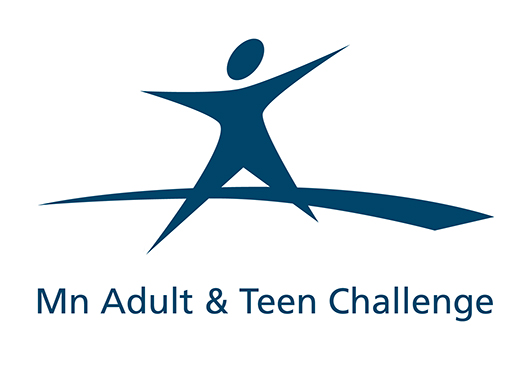 Minnesota Adult and Teen Challenge (MNTC) – To support the human health and wellbeing of the children who have parents in recovery at the Rochester facility, the grant seeks to provide a children's play area, climbing equipment and a volleyball court for healthy parent and children visits and potentially community sponsored interactive activities.
Total Funded $4,500
Rochester Pickleball – Pickleball is a growing sport that is easily adapted to persons of all ages. Over 150 players are registered with Rochester Pickleball and courts are scarce. A joint plan with the pickleball players and the Rochester Park and Rec are looking to covert 2 tennis courts at Cooke Park to 6 pickleball courts.
Total Funded $2,250

Rochester Rotary Risers – Expand the trial work done with weGive365 grants to enable My Book Day to reach every first grade student in Rochester. Collaborative effort between Rochester Public Schools and Rochester Public Library to encourage first graders to continue reading over the summer with a hard cover book that has a bookplate with their name on the cover.
Total Funded $7,500
The Rochester Area Foundation has determined its 2015 Cycle 1 Grant Disbursements. A total of $81,000 is to be granted to 12 local community organizations to improve the overall quality of life in the greater Rochester area. The Foundation also thanks our donors who partnered with us in making these grants possible. The following are the names of the organizations, their given grant amount, and the initiative the funds will be used for.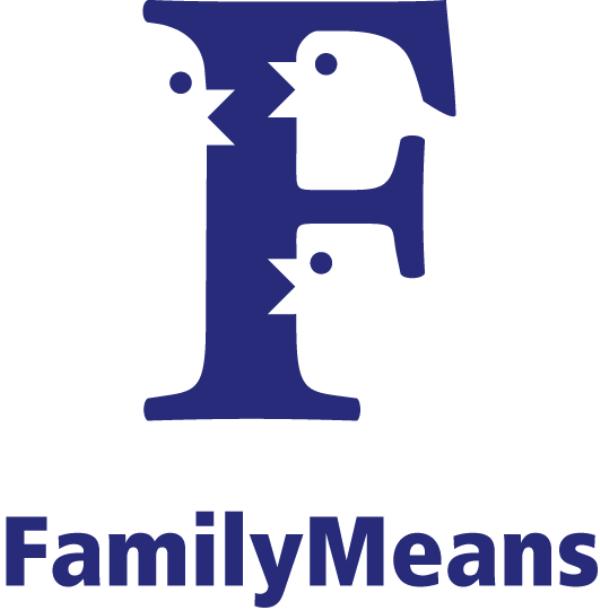 Family Means - funding for a financial management assistance program operating in Olmsted County and serves 75 families.
Total Funded was $10,000.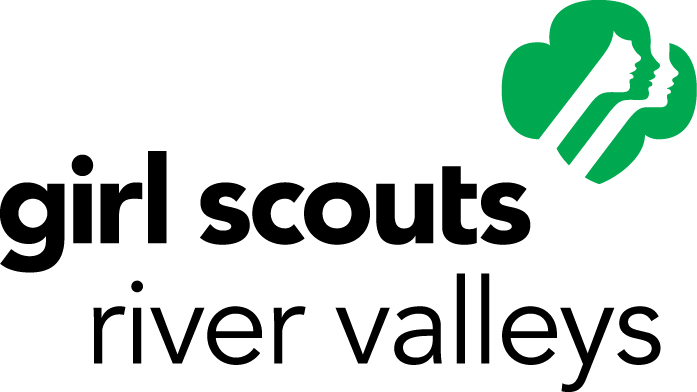 Girl Scouts River Valleys - funding the ConnectZ program which is designed for girls and is outside the traditional model of girl scout troops -this outreach is specifically to diverse and low income girls. This will serve about 25 girls.
Total Funded was $6,500

Next Chapter Ministries – funding to update the kitchen area in the Lighthouse which serves meals to youth attendees as part of a reconnection project that Next Chapter has with families experiencing a mother or father in the correctional facilities in Olmsted County. They serve about 50 youth.
Total Funded was $6,000

Planned Parenthood MN, ND, SD – This is a program designed to meet the needs of the East African female community by creating Mother/Daughter nights to discuss reproductive health and sexual education which will increase the conversations between mothers and daughters in this population.
Total funded was $8,000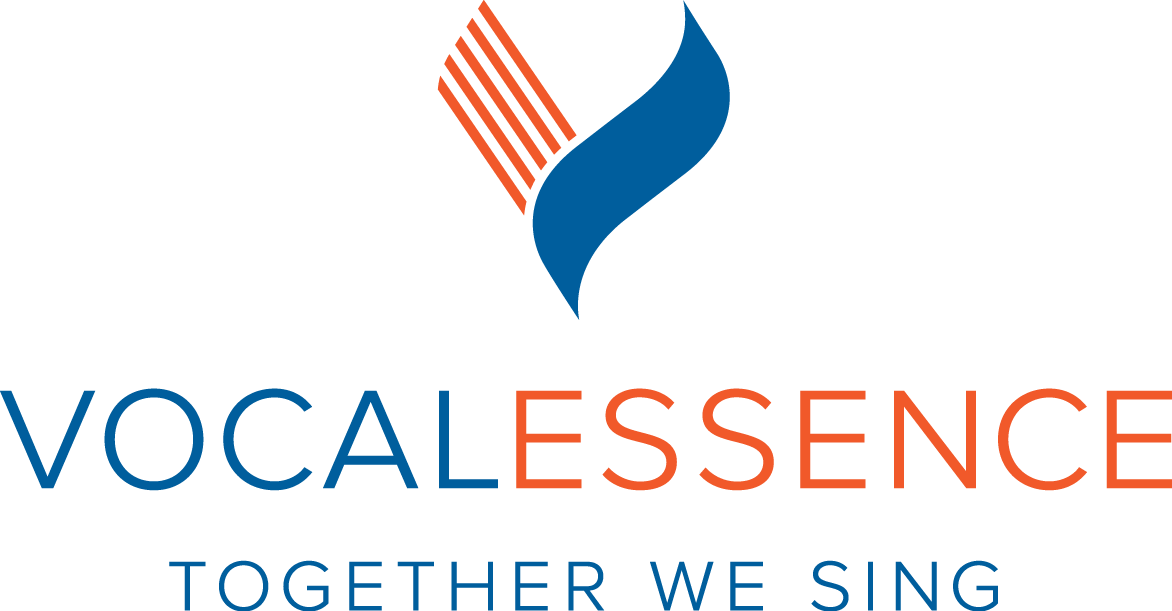 VocalEssence - funding a new program called Cantare which is designed to bring the talents of composers from Mexico to the classroom. They are collaborating with the Rochester Public Schools to bring this program to Rochester which includes, composers working in 5 schools and 2 community organizations, a community concert and community engagement activities, study guides for students and teacher resource guides.
Total Funded was $3,000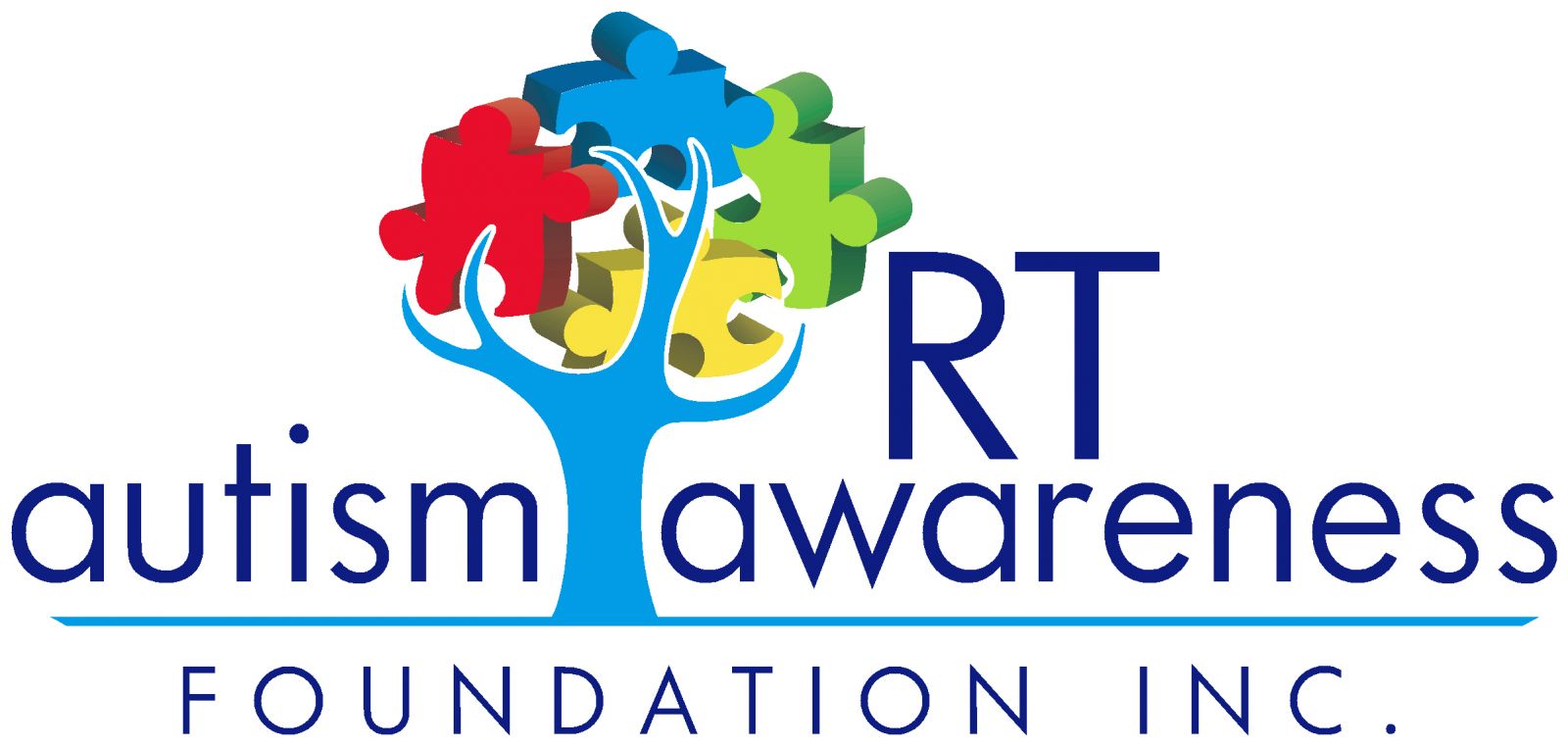 RT Autism Awareness – funding a new program for the Rochester area based on one run in LaCrosse called PEACE - Providing Effective Autism Care and Education. This would be a 12 week program for 4-6 families at a time run 3 times a year and would include social worker time. The program teaches families with this diagnosis about a variety of special education topics, case management, nutrition, medications, behavioral issues, alternative therapies etc.
Total Funded $3,000
Elder Network – This grant will provide for 56 new clients to Elder Network with 2 hours/week at no cost. Based on the pilot program this will lead to increased support for individuals remaining in their own homes safely, with the needed support with an improved long term impact on society and the health system as well.
Total Funded $17,500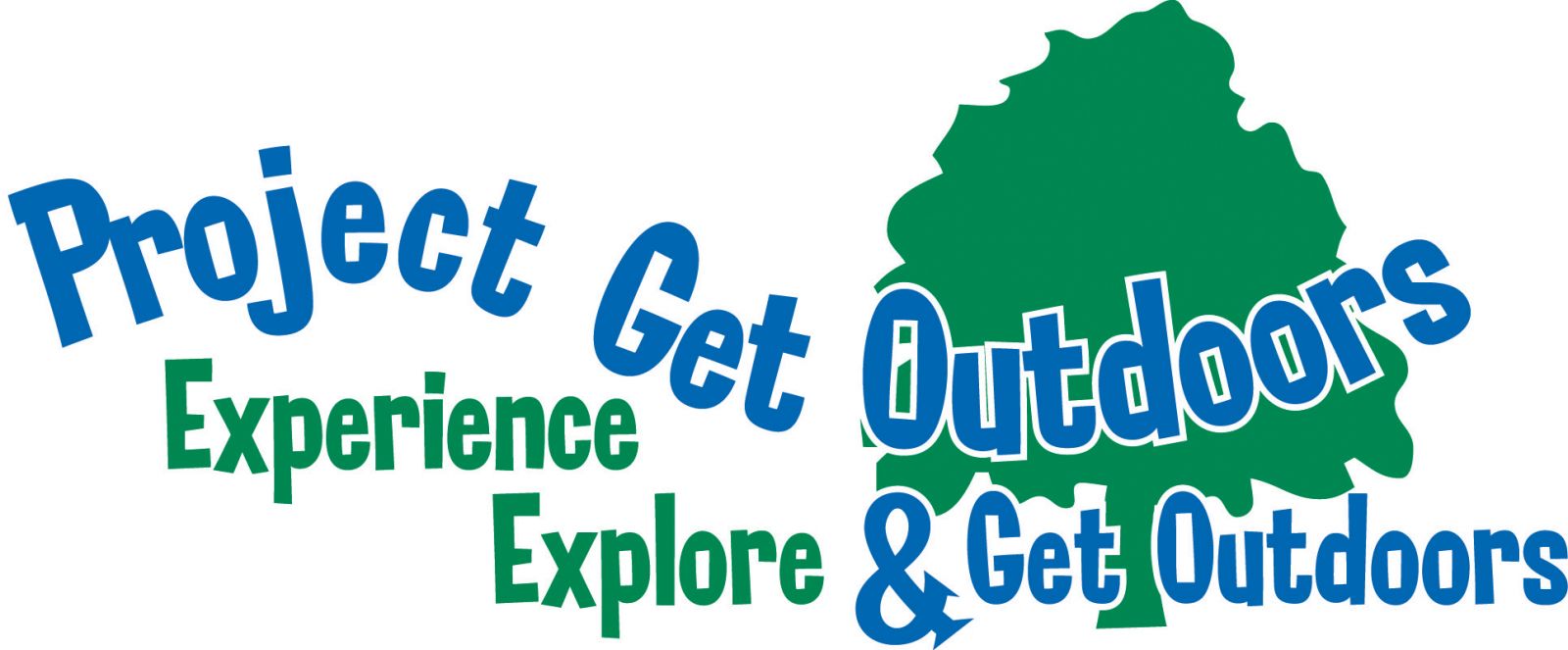 Project Get Outdoors – Program to develop certified child care provider training to support "children in nature" movement to include nature activities at their sites. This movement is in response to the disconnect between children and environmental awareness/healthy development. Collaboration with Olmsted County Public Health and the SHIP grant funding
Total Funded $7,000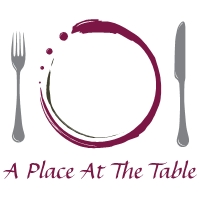 Place at the Table – funding for community building weekly dinners supporting the needy, elderly, those struggling with physical/mental illness. Many local community organizations partner to put on this meal. They currently serve 75 people weekly in Dodge and Olmsted Counties.
Total Funded $2,000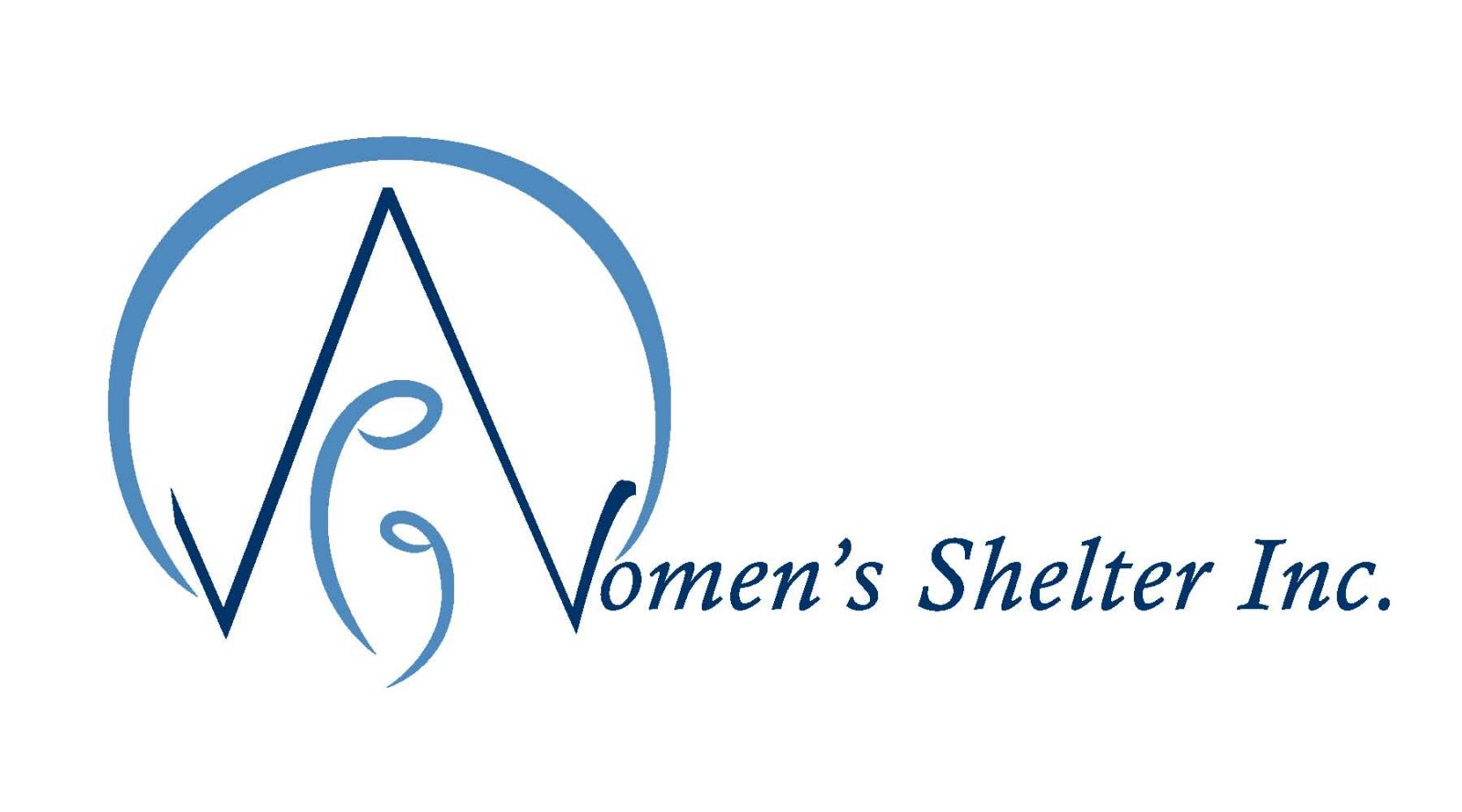 Women's Shelter – funding to create a professional quality video about the realities of domestic violence in this community as part of the 5 year strategic plan which includes increasing community awareness and influencing legislative policies.
Total Funded $9,000
Minnesota Council on Nonprofits – Development of leadership training sessions which are regionally specific - this is for 3 workshops targeted to nonprofit management, fundraising and nonprofit public policy which will be regionally specific trainings for this area.
Total Funded $2,500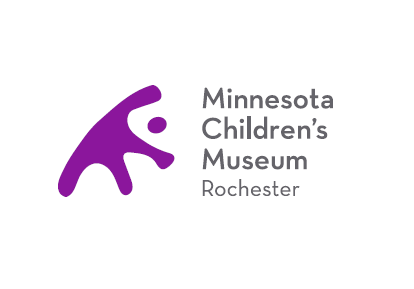 Minnesota Children's Museum - Rochester – funding to continue Play Possible, a program for families of children with disabilities to open the museum doors as widely as possible. This will add to and expand the pilot program from 2014 by increasing focused outings, developing pictorial books and add to the adaptive equipment already in use.
Total Funded $3,000
Cycle 2 2014
The Rochester Area Foundation announced that its Board of Trustees approved at their last meeting $61,668 in grants to 13 nonprofits in its second 2014 grant cycle.
Chatfield Brass Band – This unique library is world renowned. The library facility was
constructed in 1981 and requires energy upgrades to improve temperature and humidity
controls to preserve the music. This will also reduce operating costs to the organization.
Total Funded was $3500.

Eagle Bluff Environmental Learning Center – This accredited special function school and
environmental seeks to create, develop and sustain a regional Food Laboratory dedicated to
teaching and demonstrating sustainable agricultural methods and lifestyle opportunities in
the Upper Northern States. Their partners are Univ. Minnesota, Blandin Foundation, Living
Future Institute, Center for Urban and Regional Affairs and Center for Sustainable Building
Research. Total Funded was $20,000

Black Data Processing Associated Youth Computer Training – Looking to expand their
program with under-represented youth and girls interested in STEM curriculum. Their
program focuses on teaching industry standard programing languages. Their partners are
RSD #535 and Rochester Community Baptist Church. Total Funded was $3500

Camp Victory – Looking to answer the request of the Rochester Youth Night Campus and
Family and Children's Center to integrate with the Day Treatment and After School Juvenile
programs to help instill critical life skills, confidence and respect. This requires program
expansion in terms of people, processes and practice. Total funded was $4000

Collaborative Leadership Fellows – Funding scholarships for students that are not able to
pay full tuition. This program is a multi-sector networking and learning opportunity that
focuses on the betterment of the greater Rochester area. Students in this program tend to be
from local nonprofit organizations as compared to the Leadership Greater Rochester which
tend to be from the for profit community. Total Funded was $2400F. Commonweal Theatre Company – Bringing theatre to all students in the Rochester area before they graduate. To date they serve about 400 students and they look to expand to 600 through this grant. Total Funded $3000
Elder Network – Providing a one year pilot program utilizing a coordinator position to
manage volunteer interfaces with clients. UMR is participating in this program by providing
students to be trained in this position. The measurement goals are to increase the efficiency of
volunteer time and therefore the effectiveness and quantity of time volunteers can spend with
their clients. Total Funded $5000

Gift of Life Transplant House – Looking to replace bath linens in 36 guestrooms. These
linens are washed almost daily because of the low immune rate of the clients there. The last
replacement was in 2009 when the 724 2nd St facility was opened. Ashley Furniture is a
partner and will donate mattresses and bed linens. Total Funded $2268

Minnesota Assistance Council for Veterans – Continuing to reach homeless veterans in
Rochester. This unique program is the only one focused solely on the veteran population.
They have been successful in this outreach over the past 5 years. Total Funded $4000

Olmsted Medical Center – A matching grant for the purchase of two GE Giraffe Incubators
for babies born needing level 2 care at the new Women's Pavilion. They will use this grant as
a challenge grant to their donors, patients and friends to outfit the remaining needs of the
Level 2 Nursery Rooms. Total Funded $13,000

Hawthorne Education Center – Providing for adult computer literacy education. The
collaborative effort of UMR students and Hawthorne seeks to increase the adult computer
literacy rates in Rochester so that individuals can get and retain higher paying positions
which require computer literacy. This grant is a partnership grant with IBM who will be
providing computers at low cost. Total Funded $8000

Rochester Symphony Orchestra and Chorale – Bringing world-renowned violinist Midori
to Rochester. Her program will be to do three things, First to train and the perform with
SEMYO, second, train and perform with RSOC and lastly engage with the community in an
arts and culture round table discussion on what these organizations bring to the community
and how others have engaged with their communities in bringing this to fruition. It is the last
segment of her proposed work that the Foundation is particularly interested in – having these
discussions is a precursor to understanding how Rochester cam best utilize their arts and
cultural organizations to create a vibrant community. Total Funded $3800

Spare Key – Supporting families who have children in critical care hospital situations for 14
of 90 days and could be at risk for losing a home. Their program provides mortgage or rental
relief for these families. This grant is specifically for those families in greater Rochester who
are faced with this concern. Total Funded $6500
Cyle 1 2014
The Rochester Area Foundation announced that its Board of Trustees approved at their last meeting $124,622 in grants to 15 nonprofits in its first 2014 grant cycle.
Apple Tree Dental – $13,000 as a matching grant for expanding services in Rochester, specifically to include treatment rooms for special needs and elderly patients which will have IV sedation, ceiling lifts, special dental chairs to provide ease of transfer from wheelchair to dental chair. Sincerest sympathies
Girl Scouts MN & River Valleys – $5,000 for a program called ConnectZ which is designed to reach girls in diverse and low income communities. TO this end they are partnering with Boys & Girls Club and the Rochester Public Schools to reach girls where they are. They would like to reach 500 girls in the whole of Olmsted County.
Beacon Academy – $13,000 to carry out research and awareness for a new charter school which will serve children with disabilities such as Aspergers, ASD, Anxiety Disorder, ADD, mental health defects and brain injuries. The school aims to provide schooling and transitional work experience. It will start with high school and move later to the earlier grades. The Foundation has chosen to provide some in-kind grants for office space, back office assistance and some specific capacity building support for this group.
Family Means – $10,000 to continue serving families in Olmsted County with financial counseling and debt management education. This past year 140 families were served. This program of Family Services supports low income families in Olmsted County.
Mindset Foundation – $2,000 to fund a program to develop curriculum as requested by Kasson Mantorville schools in addition to the pilot project already underway and funded for developing leadership curriculum to enhance the anti-bullying work already in place. The request is for Senior High student Real World Safety. Knowing what to think about when the student is "out in the real world" either in college or working and not in the protective high school environment.
Zumbro Valley Mental Health Center – $18,622 to provide primary care to clients diagnosed with serious mental illness that do not have a provider through Mayo or Olmsted Medical. They serve low to moderate income families in the greater Rochester area. This program looks to relieve the compromised access of this underserved population which doesn't have access to mental health care through other avenues. In addition this program will reduce the ambulance and emergency care calls for this population by providing primary care in a familiar setting.
Minnesota Adult and Teen Challenge – $5,000 as a matching grant for providing furnishing in their new facility which was Bethany Samaritan previously. The work focuses on serving those with chemical dependency issues in order to help them overcome those issues and become productive members of society. This facility serves adult men.
Brighter Tomorrows – $10,000 to develop a program for families whose children do not successfully overcome cancer. This will be a program expansion since Brighter Tomorrows already serve families of children with cancer. They are tightly linked to Mayo, Olmsted Medical and to Ronald McDonald house and their support is seen by them as essential. This is a collaborate effort with Seasons Hospice to provide grief programming to families of children who lose their battle with cancer. They are also eligible for a 3 year curriculum development grant ending in 2016. The total program cost is $90,000.
Legal Assistance Olmsted County – $5,000 to continue the collaborative work with the Women's Shelter which was started in 2013. This grant will fill in until more grant funding comes their way later in 2013. This grant will ensure that the work with Women's Shelter continues uninterrupted while waiting for the promised funding to come in.
Community Food Response – $13,500 to provide a walk in cooler to ensure food safety year round. The cooler would protect the approximately 200,000 lbs. of food that is annually collected from restaurants and businesses and the re-distributed to those in need. The dieticians from Mayo that collaborate with CFR strongly recommend taking this step now before it becomes a critical need which might suspend the CFR work.
Distant Relatives – $3,000 to support the tutoring program that was successfully launched with a Mayo grant last year. Distant Relatives serves first generation immigrant population students who do not have computer resources at home and need additional ESL work one on one. Distant Relatives has rented a location which is near the community they serve and since inception late 2013 have served 40 students on a regular basis. They are linked with other sports organizations and provide sports as an incentive to stay in school and do well.
Silver Salute to the Fourth – $2,000 to start a community group and campaign for a sustainable 4th of July celebration which honors the veterans which made these celebrations possible. The goal is to provide a venue for veterans groups to have displays, food vendors, artists, bands and in general provide a larger celebration than just fireworks. The mayor supportive of this group's goals and RAF has agreed to be their fiscal agent. They are linked to a number of veteran's groups and art groups which are interested in helping make a 4th of July celebration sustainable.
Rochester Public Library/Reading Center – $20,000 to develop a new literacy program which will increase literacy in the greater Rochester area. This funding will provide the build up to train 17 community volunteers which will provide 1-1 tutoring for up to 70 community members which will increase to 350 community members being served by year 10. They are also eligible for a 3 year curriculum development grant ending in 2016.
MN Council of Nonprofits - $1,000 as well as in kind office space to house a representative for Rochester. MCN presence will allow for more nonprofit training, advocacy, resources and development. Chapters already exist in the Twin Cities, Duluth, Grand Rapids, Willmar, St. Cloud, and Mankato areas. Rochester will be the first chapter in the SE region of the state, providing service to hundreds of nonprofits.
Minnesota Children's Museum Rochester - $3,100 to develop adaptive programs for special needs youth and their families. To create a safe place for learning, play and networking. The total for the program cost is $6,200.
Cycle 2 2013
Channel One Food Bank - $11,000 for expansion of the repack room, cooler, warehouse
and community kitchen to serve the increased distribution needs
Community Dental Care - $9,000 to purchase equipment in order to support the
patients seen at the Rochester clinic. The request is for sterilization cassettes, a Panorex
x-ray machine, and cabinetry for equipment and support for patient outreach
Legal Assistance of Olmsted County - $5,000 to provide legal advice to Women's
Shelter clients on site as well as provide training to the Women's Shelter staff on
assisting clients with legal issues.
Mixed Blood Theatre - $2,000 to fund a program which provides culturally specific
plays to Rochester and surrounding area schools through their travelling theatre program.
NAMI Southeast Minnesota - $2,500 to produce a curriculum for middle school and high school students supporting leadership and addressing issues of suicide prevention, self-harm, and substance abuse.
Rochester Civic Theatre - $4,000 to provide access to theatre arts curriculum for female
detainees in partnership with the Olmsted County Jail.
Bear Creek Services - $6,750 to support an innovative program that addresses
the change in state funding for group home support.
Southeast Service Cooperative - $1,500 to support a parent training session for
gifted and talented youth.
Wabasha County Historical Society - $2,750 for the restoration of Reads
Landing Schoolhouse built in 1870 and converted to a museum in 1965.
Cycle 1 2013
Planned Parenthood Minnesota, North Dakota, South Dakota
$5,500 toward working with the East African population in Rochester through a program called Youth power to provide resources and education to this undeserved population.
Breaking Free
$4,500 to continue funding for the sex-trafficking prevention program in Rochester scaled to 1 day per week.
Sports Mentorship Academy
$4,000 for after school programming with 100 inner city male youth to provide activity, studies support, and service.
Minnesota Assistance Council for Veterans
$3,000 continued support for the program implemented last year in Rochester to reach out to homeless veterans through Rochester's StandDown outreach event.
Junior Achievement Upper Midwest
$2,000 toward the Junior Achievement Park Virtual program for 900 Rochester area students to assist in learning personal finances, financial markets and explore careers in finance.
Cycle 2 2012
Ability Building Center
Matching grant of $25,000 for a new roof at the main facility.
Boys & Girls Club
$10,000 to provide an outreach program to children at Oak Terrace during the reconstruction of the Center Street facility because transportation to the site on 40th is not possible.
Camp Victory
$3,500 to develop a new Wilderness Adventures for Youth focusing on under-served youth.
Diversity Council
$5,000 to implement a program to address inclusivity in schools called Student Leadership Creating Change - Becoming the Solution.
Family Means
$10,000 for counseling for families in Rochester facing financial crises.
Minnesota Licensed Family Child Care Association
$10,000 to assist in the implementation and training towards Parent Aware standards in the Rochester area which will help promotion of school readiness in early childhood education.
Salvation Army
$10,000 to purchase a bus to transport disabled elderly persons to the Adult Day Care program and expand their offering to that clientele.
Cycle 1 2012
Community Dental Care
$20,000 to enable opening of a new dental clinic in the Rochester area to serve families and children in need.
JOY (Justice and Opportunity for Youth)
$10,000 to enable creation of a sustainable organization working with the area's most high risk youth.
Rochester Downtown Farmers Market
$5,000 to expand accessibility for low income families to fresh, organic produce through the SNAP program.