A Subsidiary of the Rochester Area Foundation
Overview
Impact Finance, co-located with Rochester Area Foundation and First Homes Properties in Rochester MN, is the only Community Development Financial Institution (CDFI) in Southeast Minnesota.
Gap Loans
Impact Finance has a successful Gap Loan program that provides low-interest Gap Loans to underserved buyers through our lending product and in partnership with local banks to enable qualified buyers to achieve affordable homeownership.
Impact Finance, along with First Homes and Rochester Area Foundation, believes there is a significant need for affordable housing in Southeast Minnesota. This view is supported by the 2014 Housing Study completed by Maxfield Research, as well as ongoing discussions with local leaders.
You may be eligible for funds to pay for closing costs and/or down payment assistance to help reduce your monthly mortgage payment! Impact Finance provides up to $10,000 for qualified buyers at two options:
2% interest Gap Loan amortized over 10 years.
0% interest deferred Gap Loan amortized over 30 years when purchasing a First Homes Community Land Trust property.
Click here to view the Gap Loan Guidelines
Click here to view the Gap Loan Income Eligibility based on household size and home location
For more information, contact us.
If you are interested in providing support for Impact Finance, see this flyer.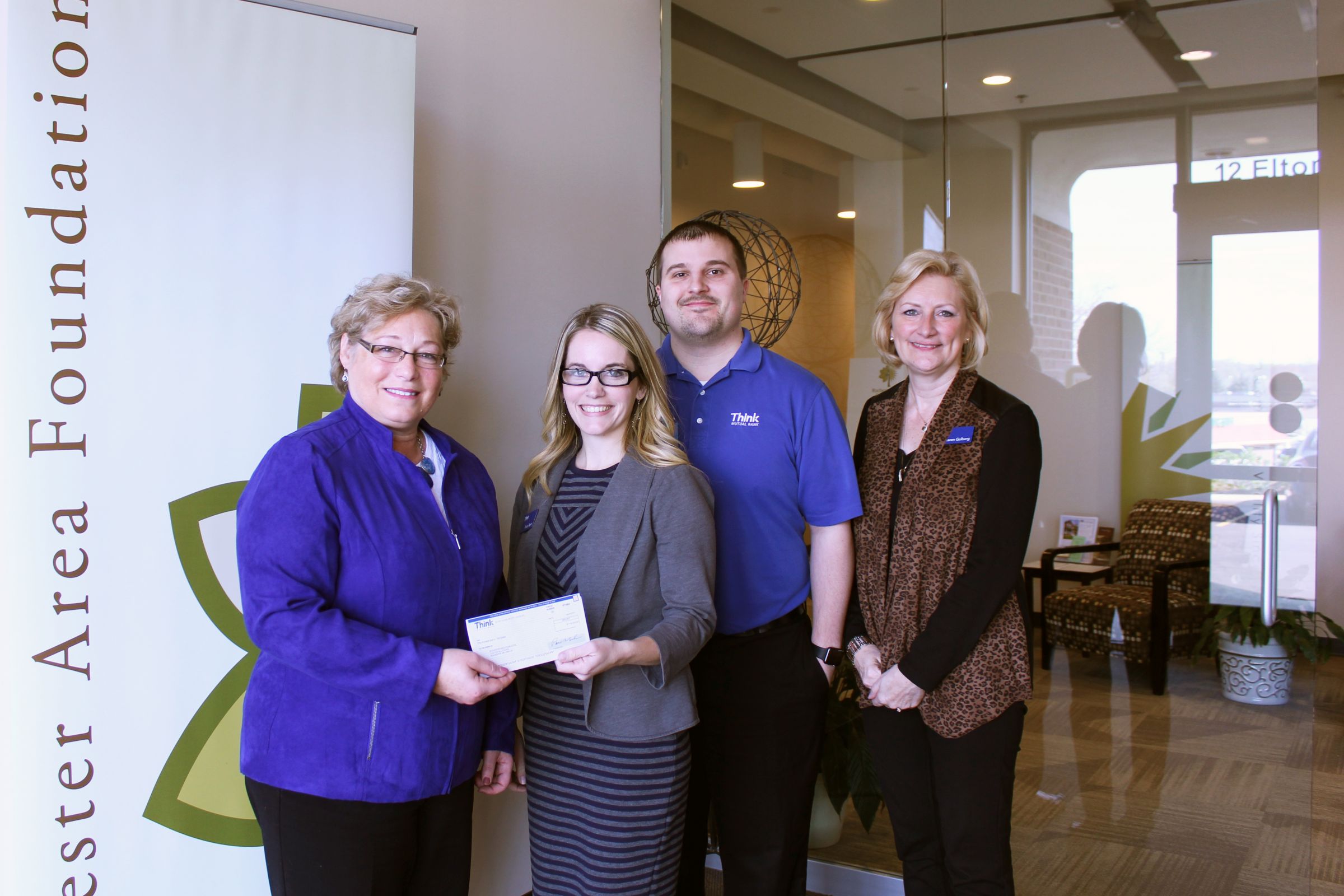 Think Bank representatives presenting $50,000 check for Impact Finance Gap Loans. L to R: Shirley Lee, Program Manager, Tracey Beyer, Corey Behnken and Karen Golberg, Think Bank.
Nonprofit Support
We also recognize that the nonprofit organizations are stretched to their limits in many cases and increasing the growth of Southeast Minnesota will further strain limited resources. Our approach for nonprofit organizations will be to come alongside with technical support through training, strategic planning and internal capacity building to first enhance their ability to cope with the coming growth, then to support physical growth of the organization should that be the correct direction for their next steps toward sustainability and serving their clients.
Click here to learn more about our nonprofit services
What is a CDFI?
Here is another take on what a CDFI is, courtesy of Virginia Community Capital.
Here is a summary from our 2014 Annual Report.
Impact Finance Board
Joe Powers, Chair

Mary Jo Majerus, Vice Chair

Jose Rivas, Secretary

Susan Strandberg, Treasurer

Greg Layton