2017 weGive365 Grant Award Winners
Jeremiah Program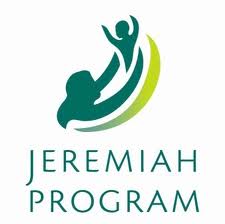 Jeremiah Program received $1,000 to go toward their programming and capital campaign for the Southeast Minnesota Jeremiah Program facility that supports single mothers and their children in a holistic way.
Jeremiah Program offers successful strategies for transforming families from poverty to prosperity two generations at a time. Jeremiah prepares determined single mothers to excel in the workforce, readies their children to succeed in school, and reduces generational dependence on public assistance.
MN Adult and Teen Challenge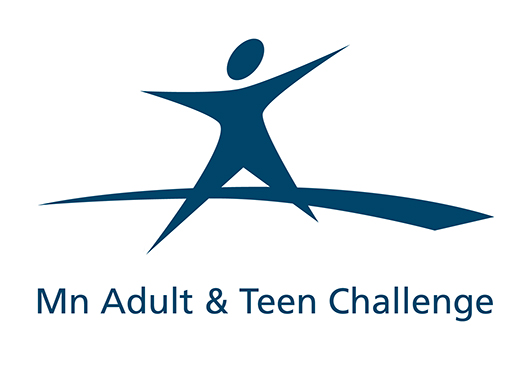 MN Adult and Teen Challenge received $1,000 to provide equipment to allow participants in their Men's Program to participate in area community softball, flag football, and ice hockey leagues.
For almost 30 years, Mn Adult & Teen Challenge has been restoring hope to people struggling with drug and alcohol addiction. Their mission is to assist teens and adults in gaining freedom from chemical addictions and other life controlling problems by addressing their physical, emotional, and spiritual needs.
Families First School Readiness
Families First School Readiness received $1,000 to provide books to families of preschoolers and parent education sessions to help implement a family approach to introducing pre-literacy skills.
The School Readiness program is a continuum of services that allows children 3 years old to kindergarten enrollment to participate in early childhood programs and services that enable them to enter school with the skills and behavior needed for them to progress and flourish.
Channel One Regional Food Bank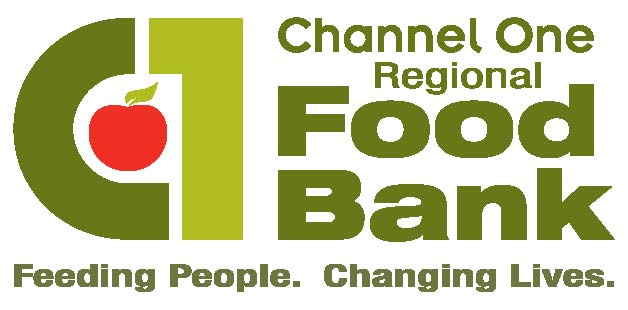 Channel One Regional Food Bank received $1,000 to purchase a new food hopper cart for use throughout the Food Bank, Food Shelf, and Repack Room.
Channel One Regional Food Bank and Food Shelf, a certified member of Feeding America, is a non-profit organization that serves the mission to work in partnership with others to help feed people in need. It was the first food bank in Minnesota outside the Twin Cities area, and today Channel One is the largest hunger relief network in Southeast Minnesota.
Ronald McDonald House of Rochester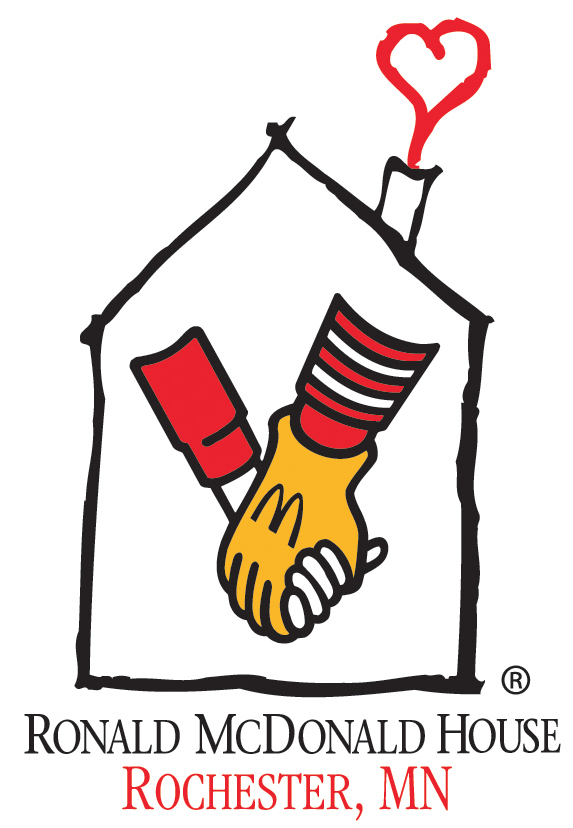 Ronald McDonald House of Rochester received $1,000 to provide taxi vouchers to families staying at Ronald McDonald House in order to ease transportation to Mayo Clinic and St. Mary's Hospital during evenings and weekends when the Mayo Clinic Patient Shuttle is not running.
The Ronald McDonald House of Rochester, Minnesota provides a home-away-from home and offers support to families seeking medical care for their children.
Ironwood Springs Christian Ranch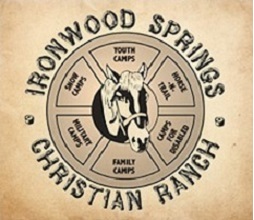 Ironwood Springs Christian Ranch received $1,000 to go toward specialized equipment for their first retreat for families challenged by Autism Spectrum Disorder.
Ironwood Springs Christian Ranch is a Christian Camp and Conference/Retreat Center located in southern Minnesota serving over 15,000 people per year, specializing in programs for youth, physical disabilities, cognitive disabilities, and military.
2016 weGive365 Grant Award Winners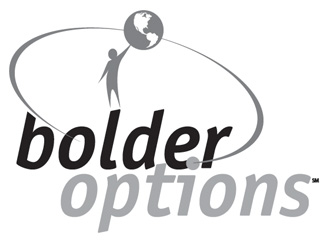 Bolder Options
Bolder Options is receiving $1,000 toward their request for running shoes for their program's participants. Somewhere in the neighborhood of 70% of the kids that Bolder Options works with come to their first meeting in shoes that are way too small. Sometimes the boys show up in their mom's running shoes because they've outgrown their own and the family can't afford a new pair. Shoes that fit are a basic need for kids, and for our kids - who we encouraging to get out and be active with their mentors - it is essential.

Diversity Council
The Diversity Council is receiving $1,000 toward the establishment of a human library in Rochester. The Human Library™, an initiative developed by the World Culture Center in Denmark, allows people and organizations to check out human "books" for a unique learning experience. If you want to know what it's like to be, say, a single mother, a homeless person, a refugee, or a gay man, you check one out of the library and they share their personal story and answer your questions. The most powerful aspect of the experience is the candid and extremely personal interaction that occurs as experiences are shared and misconceptions addressed. The model has proven to increase empathy, not just toward the individual from the "bookshelf" but toward human beings in general.
RideAbility
RideAbility serves families of children or adults with special needs; providing horseback riding and related activities. RideAbility creates an environment of fun and therapy where everyone is able! RideAbility started in 1997 after the birth of a child with spina bifada, and research into therapeutic horseback riding.
RideAbility is receiving $1,000 to support and improve the Annual RideAbility Student Horse Show at the end of each horseback riding season. Some of RideAbility's goals for the show are:
Providing families with an opportunity to see their student's new skills in action
A way to motivate students to learn new skills during their riding classes
Creating an environment that parallels group lessons but teaches the arts of "showing"
And creates community support for RideAbilitiy's programs
Rochester Student Health Services' Rochester ALC Clinic
The Rochester ALC Clinic is receiving $1,000 to deliver cognitive-behavioral skills building programming to at-risk secondary students at the Rochester Alternative Learning Center. They plan to purchase 50 participant manuals for the COPE2Thrive program. This is an affordable, relatively brief, cost-effective, empirically-supported curriculum designed to help teens deal with anxiety, stress, depression, and risky behaviors by showing them how to develop the skills needed to start thinking and behaving in more positive ways.
Ronald McDonald House of Rochester
The Ronald McDonald House is receiving $1,000 to expand the Angels of Inspiration program, as a way to honor the memory of children who pass away and offer support to their families. When they learn that a Ronald McDonald House child has passed away, the family is given a gift of a stained-glass heart as an expression of our sympathy. In 2015, 17 Ronald McDonald House families suffered the loss of their child and received this gift in remembrance.
In 2016, they will begin giving each of these families devastated by the loss of their child a $50 gift card to be used as needed. The Ronald McDonald House has the privilege and the responsibility of helping people through some of the most difficult times of their lives. While this small gesture won't erase their pain, they feel this act would be appreciated.
Sports Mentorship Academy
Truancy Response Assisting Challenging Kids (TRACK) is a school based intervention mentoring program that meets once a week during lunch or recess for students who are involved in the juvenile court system due to excessive absences from school. The main objective of the program is to provide students with extra social and emotional support during a very challenging and confusing time in their lives. TRACK identifies student strengths to help them gain self-confidence, improve their self-image and help them better identify and manage daily social, emotional and academic challenges.
Sports Mentorship Academy is receiving $1,000 to take the kids who have good attendance to Bowlocity and the movies as an incentive.
Zumbro Valley Health Center
Research shows that lack of adequate transportation is one of the greatest barriers people at or near federal poverty levels face to accessing mental health services. This can frequently lead to missed or rescheduled appointments, delayed care and missed or delayed medication use. This, in turn, results in poorer management of chronic illness and thus poorer health outcomes.
ZVHC is receiving $1,000 to purchase bus passes and taxi coupons for clients who would otherwise have no option for transportation to and from our facility.
Wednesday evening, January 21, 2015 an informational meeting was held on the impact of the 2014 weGive365 grants! Here are some of the highlights:
Rochester Women's Shelter - will use a $1,000 grant to expand their children's program. This will include childcare, support groups and summer activities!
Elder Network - offered free companion services to 9 area seniors who otherwise could not afford them.
Rochester Public Library - piloted an innovative reading program designed for children with autism, titled Sensory Story Time, which aims to increase their literacy.
Rochester Rotary Risers - will expand their yearly reading celebration from 2 to 5 elementary schools. The celebration is designed to boost children's confidence in their ability to read.
The Reading Center - partnered with Civic League Day Nursery on a pre-school aged reading program that implemented new kindergarten preparedness techniques. The program impacted 89 children through the training of 15 staff members.
Channel One Regional Food Bank - used their $1,000 grant to provide 14 backpacks of food for children for an entire year!