Ryan Windows and Siding Donor Advised Fund
Focusing on Service to Customer and Community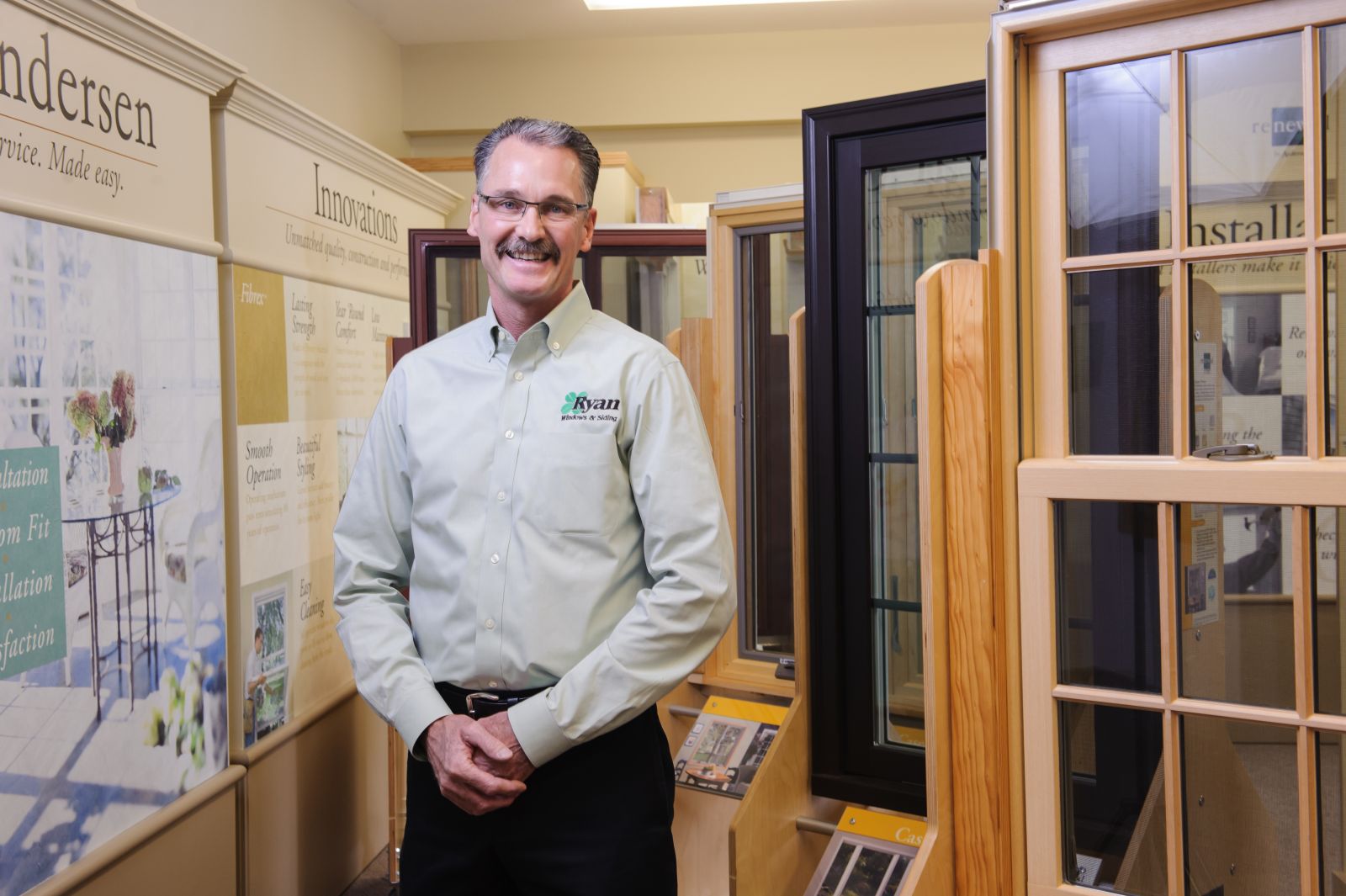 Success begins with the right philosophy. For Bruce Ryan, owner
and president of Ryan Windows & Siding, Inc., that philosophy
includes serving the customer and the community. Ryan built his
company by doing the best possible job for customers—offering
excellent service and products⎯but the company is also
committed to improving the quality of life in and around Rochester.

Ryan Windows & Siding, which began in 1991, supports,
through grants, many local nonprofits, including Ronald McDonald
House of Rochester, Gift of Life Transplant House, and Hiawatha
Homes. Ryan and his staff also donate their time and talents to the
community, including offering discounted construction service rates
to area nonprofits. "We've always given back to the community.
I encourage anyone and everyone that if you can't donate your
money, donate your time," he says.

One of the most public ways Ryan Windows & Siding supports
the community is through youth sports. For more than 20 years, it
has sponsored about 30 teams annually—from soccer and
baseball to softball, football, and others. "It's really great to meet
adults who say, 'My baseball team was sponsored by you in
middle school, and it was such a fun time. Thank you for helping
make that experience possible,"" says Ryan. This type of support
is made possible through the partnership Ryan has built with the
Rochester Area Foundation. Ryan Windows & Siding has a
Donor Advised Fund it uses to distribute impactful grants to
nonprofits of its choosing. "I'd heard a lot of good things about
the Rochester Area Foundation and what they have done for our
community," says Ryan. "I thought it would be a good vehicle to
use in giving back."

Being aware of the needs of others is not only something Ryan has
incorporated into his business philosophy, it is something he and
his wife Katie have taught their children. As their son learns the
family business, Ryan is assured his legacy of philanthropy will
continue long after he is gone. "Katie and I feel very strongly
about planned giving. We've named Ronald McDonald House of
Rochester in our will. We've worked our whole lives to accumulate
an estate, and when we are gone, we would like to give a gift
back to those who can really benefit the most from it. The money
we leave will continue helping families and kids who need it. It's
a great feeling to know that when we are gone, we will still be
helping those in need," says Ryan.

By being open and available to the needs of the community, Bruce
and Katie Ryan and Ryan Windows & Siding are practicing true
civic engagement. Not only are they invested financially in the
Rochester area but, more importantly, they are invested socially.
The Ryan philosophy of giving back to the community is a model
that will continue to make this area a great place to live.