Joe Powers Donor Advised Fund
Leaving Behind a Legacy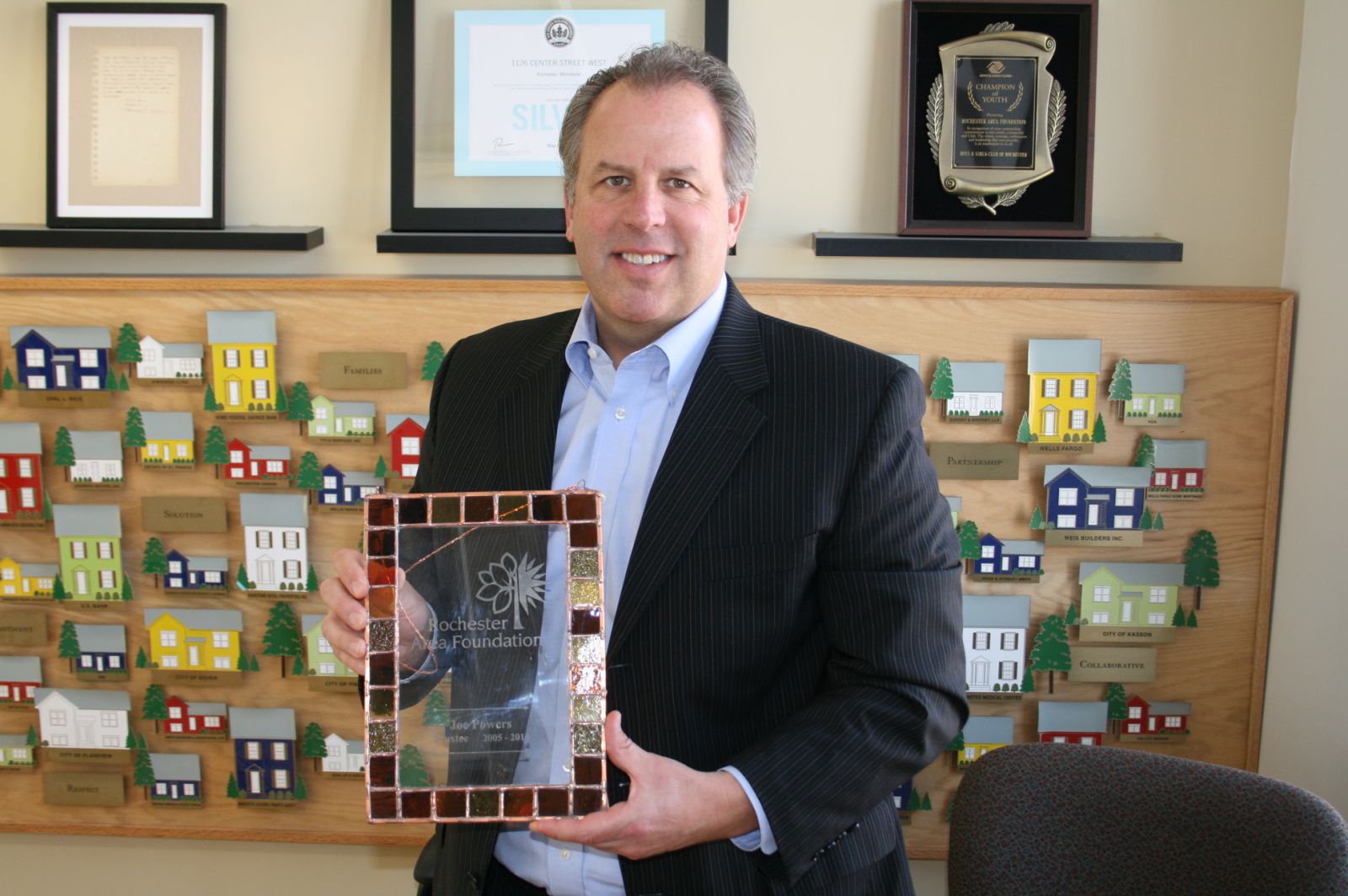 For decades, the Powers name has been synonymous with
delicious food, great service, and generous philanthropy within the
Rochester community. It's a reputation that began when Joe Powers
opened his first business, Canadian Honker Restaurant, at age 21.
And it's a reputation Powers wants to leave behind as a legacy.

When the time came to make estate plans, Powers wanted to
establish a connection between his children and the Rochester
Area Foundation to benefit the non-profit causes the Powers family
supports. That connection was created through a Donor Advised
Fund financed through a life insurance policy owned by the
Rochester Area Foundation. Traditionally, Donor Advised Funds
are created through direct cash payment. Powers used a life
insurance policy as the vehicle. This unique method allows the
donor's family to engage in philanthropy after the donor's passing.
The Rochester Area Foundation owns the policy, and the donor
contributes the annual premium. That cost can be claimed as a
charitable gift on annual income tax filings since the gift of the
premium is made to the Foundation, which may use it to pay
premiums on a policy that will one day benefit the Foundation.

In Powers' case, this approach made the most sense. "My kids are
invested in my business, and that is my gift to them. It's not about
giving a dollar amount to them once I'm gone. It's about giving
them the responsibility to see that the community benefits from the
success I have had and in a way that is tax-free," he says.

A Rochester Area Foundation board member who recently retired,
Powers has always felt it is important to give back to the
community. In his nine years at the Foundation, he has been
involved in the success of the First Homes program and seen the
Foundation's assets and influence grow. He continues to serve on
the Rochester Community Finance Board and trusts that his Donor
Advised Fund, upon his passing, will be in capable hands. His
family knows that the money the fund receives after his death will
be spent in a timely manner so as to make an impact on the
community in a meaningful way. "It's important to strike a balance
between maintaining a large endowment and making grants that
are impactful," he says. "I've made it clear that I would like the
funds to be distributed within five years."

The potential return on investment offered by a Donor Advised
Fund via life insurance is one of many reasons Powers chose it. "I
give credit to Alan Yanowitz [a Rochester attorney] who is
incredibly knowledgeable in this area. He spoke very highly of the
benefits to planning parts of my estate through the Rochester Area
Foundation, and he helped facilitate the process. It is a great
vehicle for long-term philanthropic giving, and it allows my family
to continue to make a difference after I am gone," he says.

Whether it is through long-term estate planning, giving financially
each year, or donating time and talent to an organization, Joe
Powers is a wonderful example of the philanthropic spirit that
constitutes the Rochester Area Foundation board and its donors.