Clark Donor-Advised Fund
Making a Difference Through Philanthropy and Teaching
"If we were all more aware how closely connected we really are, it would make a tremendous difference in our world," says Ed Clark.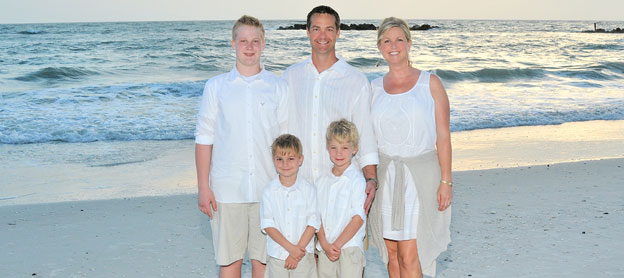 Raising awareness and making a difference are exactly what Ed and Mary, his wife, set out to do when they created the Clark Donor Advised Fund through the Rochester Area Foundation on the recommendation of their trusted advisor, Dave Oeth. They had reached a time in their lives when they were settling down and choosing to make Rochester their home. Initially, the Clarks considered a variety of options, like charitable trusts and family foundations. "They seemed complicated, involved, and expensive. The Rochester Area Foundation's administration and leadership made sense to us," says Mary.
The donor advised fund is a cost-effective, tax-efficient instrument, and the Rochester Area Foundation offers the stewardship and expertise needed in managing and disbersing the funds. "We have worked hard and been fortunate, and we see the fund as a way to set aside philanthropic dollars now during our peak earning years so later on, during retirement, we are still able to give robustly from those funds which have grown over time through investments," says Ed. "Everyone wants to leave a legacy," he adds. "For Mary and I, our donor advised fund is a great tool in establishing a path to truly make a difference with charitable organizations with whom we have a special attachment."
Recently, the Clarks were able to help their sons' school create and expand its playground area. "It was so meaningful to us to be able to do something now that will last a long time. To make a difference, not just for our kids, but for all who attend and will attend it. We were able to see how happy they all were when it opened," says Mary. They are also involved with plans for expanding the Ronald McDonald House facilities and hope to use their fund to assist that effort.
Clearly, the Clark's philanthropy is making a difference in the community, but they also hope their fund will be a teaching tool for children—starting with their own. "We like the idea that the fund can help us teach our children about charitable giving. Perhaps, in time, they might become the advisors," says Ed.
One day, the Clarks hope to use their funds to sponsor an event that would help other children learn about philanthropy so they might carry forward the awareness that everyone can benefit from help. This idea grew from an experience the Clark family had during a program at Christ Community Church called Feed My Starving Children. "We went to the church and put on hair nets, gloves, and aprons and started packing food, dry beans, rice, dry milk—all measured into bags to be sent across the world. This was making an impact on my sons. It's like they fully understood that this would help kids just like them, but who had no food." The Clarks realize that if schools are able to participate in an activity like this through funds provided from the Clark's Donor Advised Fund, it would leave a lasting impression.