Rochester Public Schools Foundation
Tapping Into the Community and Alumni to Preserve the Future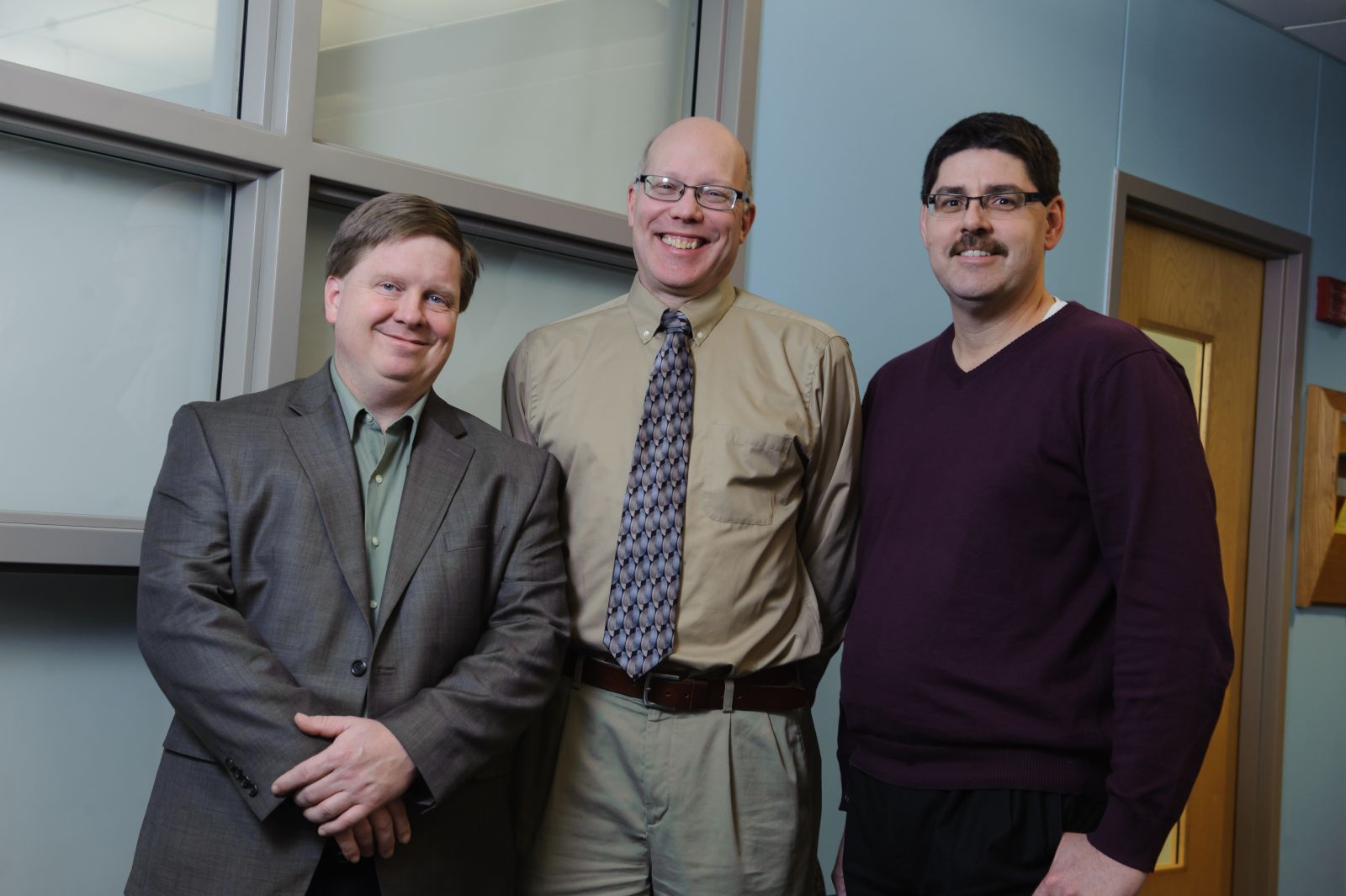 Sometimes, it's the little things that make a big difference in a child's education. Perhaps it is the creative learning activities of a favorite teacher or practicing an instrument for middle school band. Maybe it's acting in the school play or participating in after school sports or clubs. Although each can be a pathway to the future for a young child, there is no guarantee that schools will have the budget for these inspiring ideas, programs, and activities. That's why the Rochester Public Schools Foundation (RPSF) exists—to help fund activities for students and assist educators in carrying out innovative teaching methods.
But the road for the RPSF hasn't always been smooth, and the foundation recognizes the need to grow and promote its services to ensure they remain available to future generations. Founded in 1988, the RPSF had a paid executive director until 15 years ago. "The state of Minnesota used to provide funds to educational foundations for paid staff. When those state funds dried up, we were left with having to become an all-volunteer foundation," says Mark Schleusner, a RPSF board member.
In 2007, the RPSF came under the fiscal sponsorship of the Rochester Area Foundation (RAF), and its assets were entered into the RAF investment portfolio. Because it is an all-volunteer foundation, RPSF does not have the time or expertise to manage its finances, which the RAF oversees. RPSF assets grow through the power of the RAF's large portfolio, securing a stable, safe return on investments that is best for the long term.
RPSF uses monies received to supplement what has been cut from the budget district-wide and to innovate and enhance the learning environment. Teachers seeking creativity in their classroom can come to the RPSF for a grant to try new programs. A recent focus for grant distribution has been in the fields of study for science, technology, engineering, and mathematics, along with the Tix for Kids program, which allows children the opportunity to be exposed to theater, music, or sporting events that they otherwise would not have the opportunity to attend.
Yet, for continued growth, the RPSF recognizes the need for dedicated staff. "We will not get to where we need to until we have someone more full-time to accomplish what our strategic planning has determined we need to do," says RPSF Board Chair Scott Mahle. Mahle started volunteering for the foundation when he came to Rochester. He used to write grants and get money from the RPSF. As a teacher, he was familiar with the foundation's mission and wanted to get involved as a way to pay it back for the grant money he received during his career in the district. Today, he looks forward to continued growth for the RPSF. "Over the years, the Rochester Public Schools Foundation has invested and distributed money as people have donated. We have not advertised the foundation and its mission throughout the district. That is something we anticipate doing with the help of the Rochester Area Foundation."
In fact, marketing and advertising is a major focus. "Mayo High School has a video and advertisement board that is tasked with advertising to current students and parents in order to increase awareness of a project the school needs. We would like to have a similar capacity with the RPSF," says Mark Kuisle, an RPSF board member. Kuisle believes the foundation's future hinges on tapping into the network of current and retired teachers as well as current and past students. "Getting those people actively involved in our potential will allow us do more grant making like many other public school foundations around our area," he says.
Rochester Public Schools have thousands of graduates, and although they have graduated from different high schools, all share a common thread—Rochester. Mahle believes a paid staff person dedicated to development would be in a position to reach out to graduates. "Reunions would be the obvious starting point; asking graduates who have the means to donate a tax deductible gift to the RPSF so other students can have the opportunities that they had" The RPSF plans to make these connections to ensure a well-rounded learning experience for future students and teachers.
The RPSF is also seeking assistance in developing a more complete fundraising strategy. "Everyone is in agreement on the plan; we just need to determine the timing," says Mahle. "We've received grants from Mayo Clinic targeting students of need with fine arts, music, and sports. Shoes, sports fees, and music equipment rentals are just some of the things we have assisted students with. As far as our granting needs, we need to fundraise to improve that. There are a lot of small districts around that have huge foundations. Rochester is one of the smallest in the state, but it doesn't have to be."